The centenary of World War I provides an opportunity to revisit the tragedy of 1914-19 and pause to reflect on the suffering of mankind in the second decade of the 20th century. The war left more than 9 million combatants dead in its wake and millions more missing, wounded and broken, not to mention millions of civilian casualties. The peace that United States President Woodrow Wilson authored brought with it the hope that those souls who fell on the battlefields of the Western and Eastern Fronts, Italy, Palestine, Africa, Gallipoli, and on the mighty oceans, had not died in vain but had truly fought "the war to end all wars." Sadly, these hopes were shattered by a second world war in 1939-45.
World War I brought massive changes to the realm of technology, international relations and the human perspective of society. As a result, new attitudes and ideas emerged with regard to music, art and literature. Some of these radical shifts began to appear during the fighting as war art reflected the modernism revealed in abstract terms. However, the war also saw an output of pictorial work that realistically interpreted the fighting often more akin to the art of the 19th century. Some of these images were created for the illustrated press, but other pictures came from the pencils of soldiers at the front as well as professional studio artists. Many publishers saw an opportunity to feed the demand for images from the front by producing souvenir prints, lithographic portfolios and postcards, while leading art institutions held special exhibitions of art from the front or imaginary paintings of combat.
Today, much of this representational art is considered anachronistic and has been overshadowed by the work created by the official artists who accompanied the armies to the front. Yet, this pictorial art had the most public exposure during the war through the illustrated press, and provides a glimpse of what the wartime masses experienced.
This exhibition focuses on the art and events of the first two years of the Great War, beginning with the invasion of Belgium and the campaign on the Marne and concluding with the fruitless efforts of the allies to break the stalemate on the Somme. This selection includes works by French, British, Italian, German, Dutch, Austrian, Turkish, and Swiss artists and is truly a visual representation of World War I from multiple perspectives.
The exhibition was organized by Brown University Library and The President Woodrow Wilson House, a National Trust Historic Site, Washington, D.C., curated by Peter Harrington & Stephanie Daugherty and sponsored by the Abend Family Philanthropic Fund.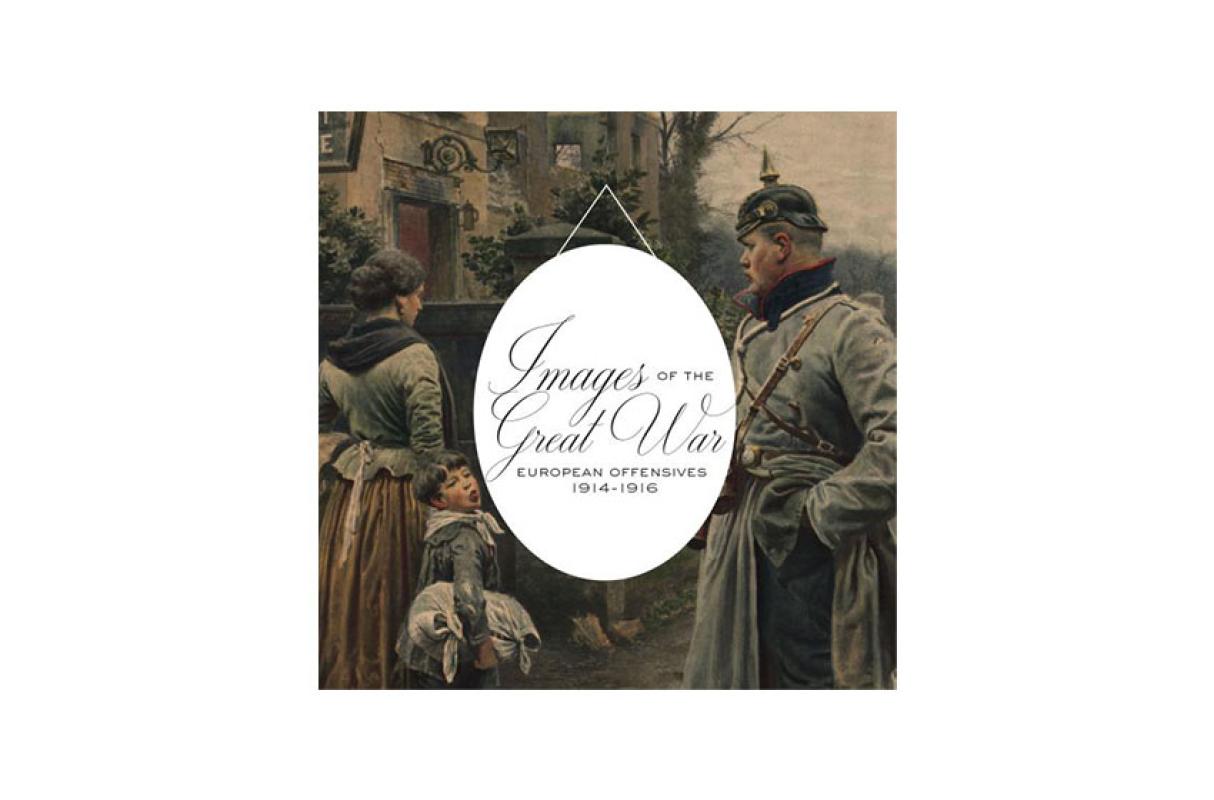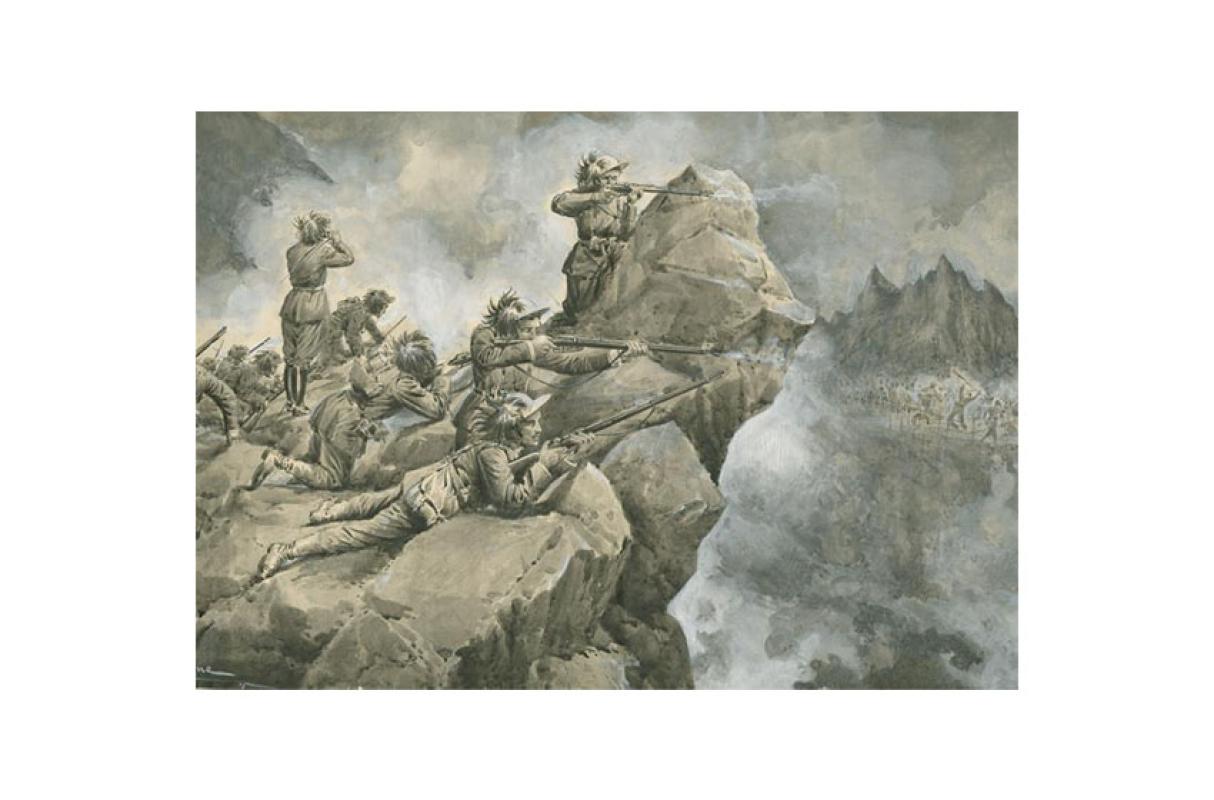 "Attaque de bersaglieri italiens contre les troupes autrichiennes sur les hautes et âpres montagnes de l'Isonzo" by Cesare Tallone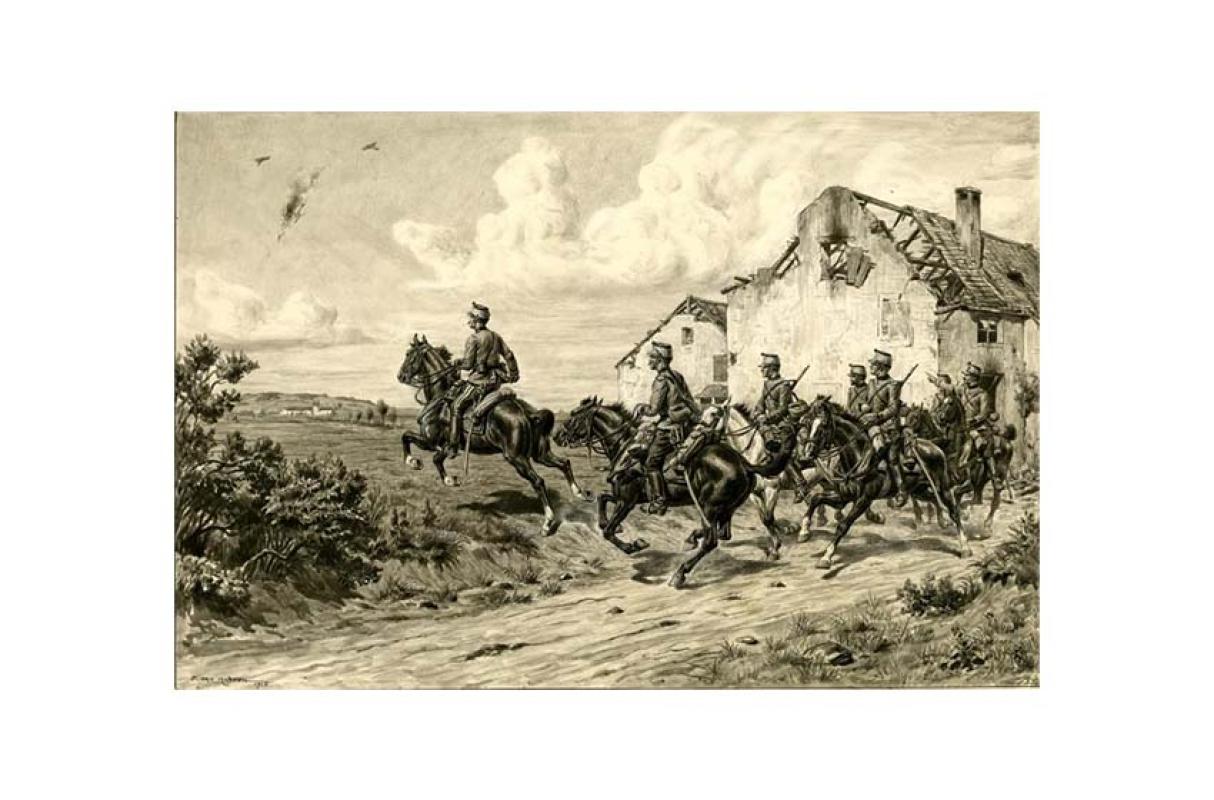 "Chute d'avion" by Evert van Muyden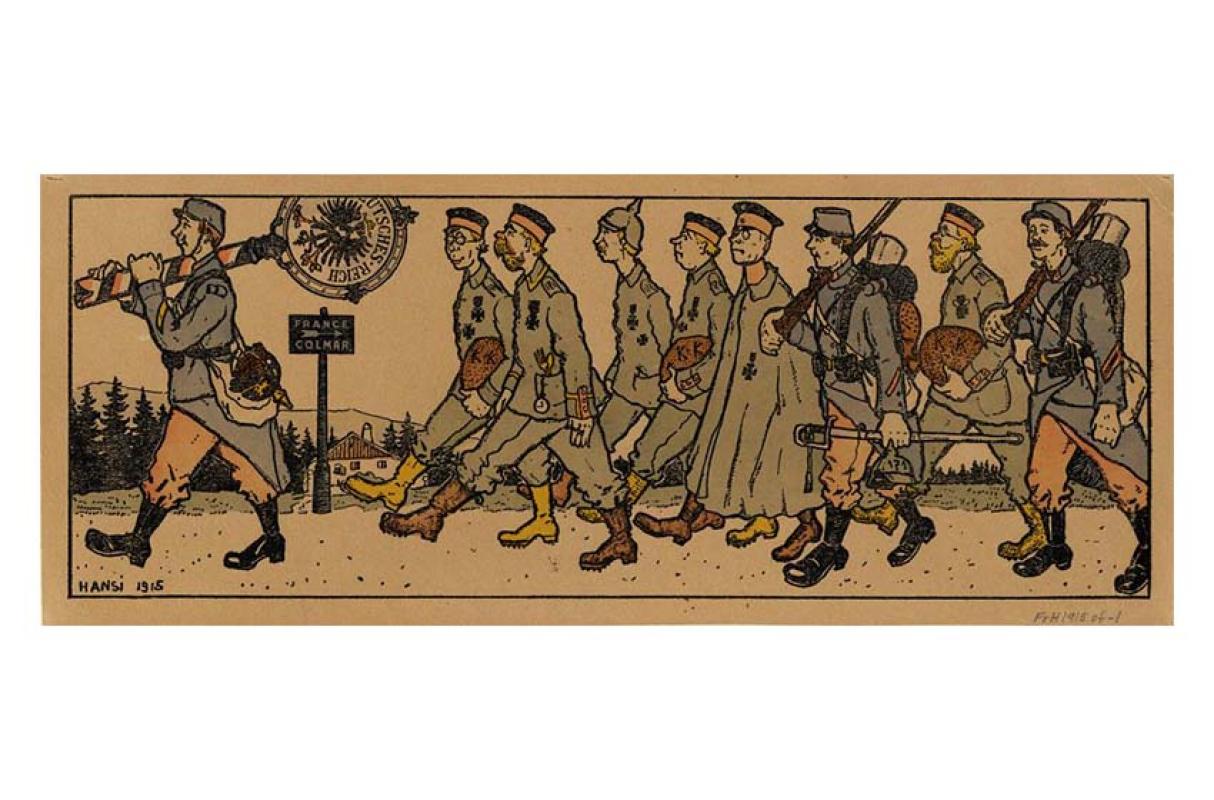 "French soldiers leading German prisoners" by Hansi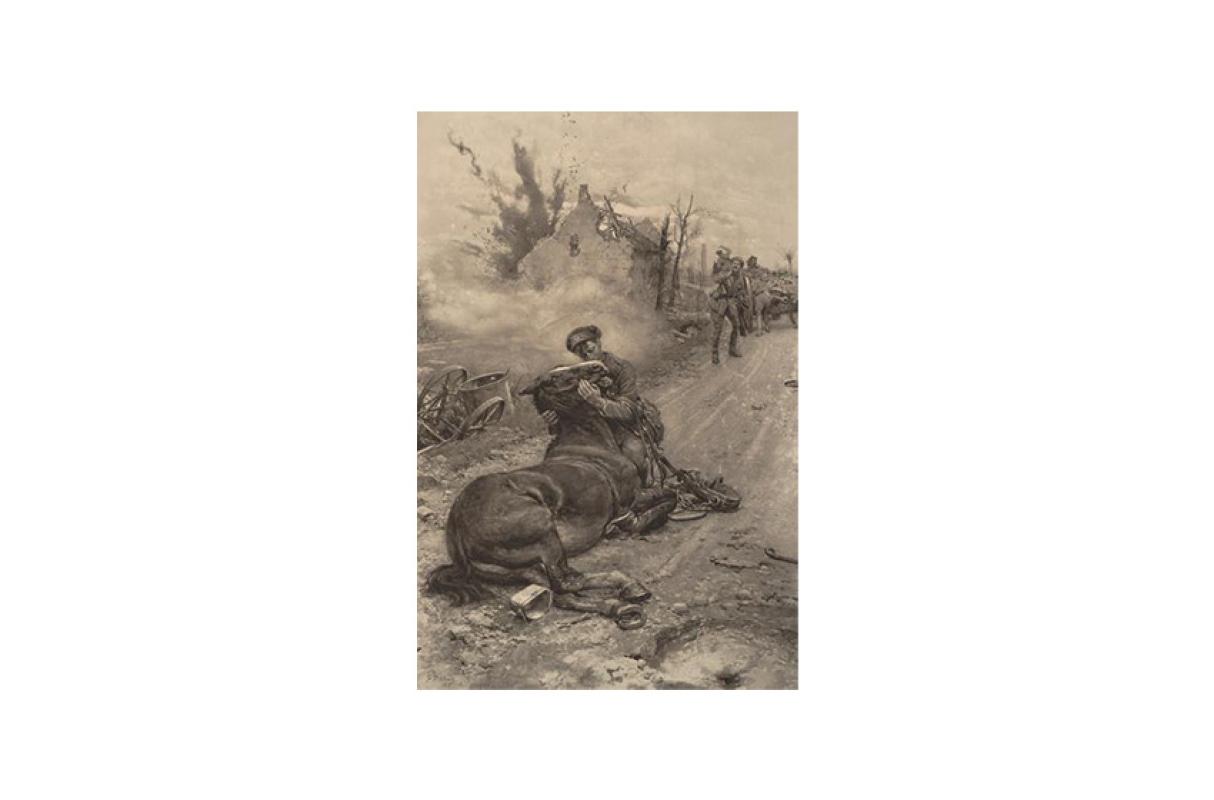 "Good-bye, old man. An incident on the road to a battery position in Southern Flanders" by Fortunino Matania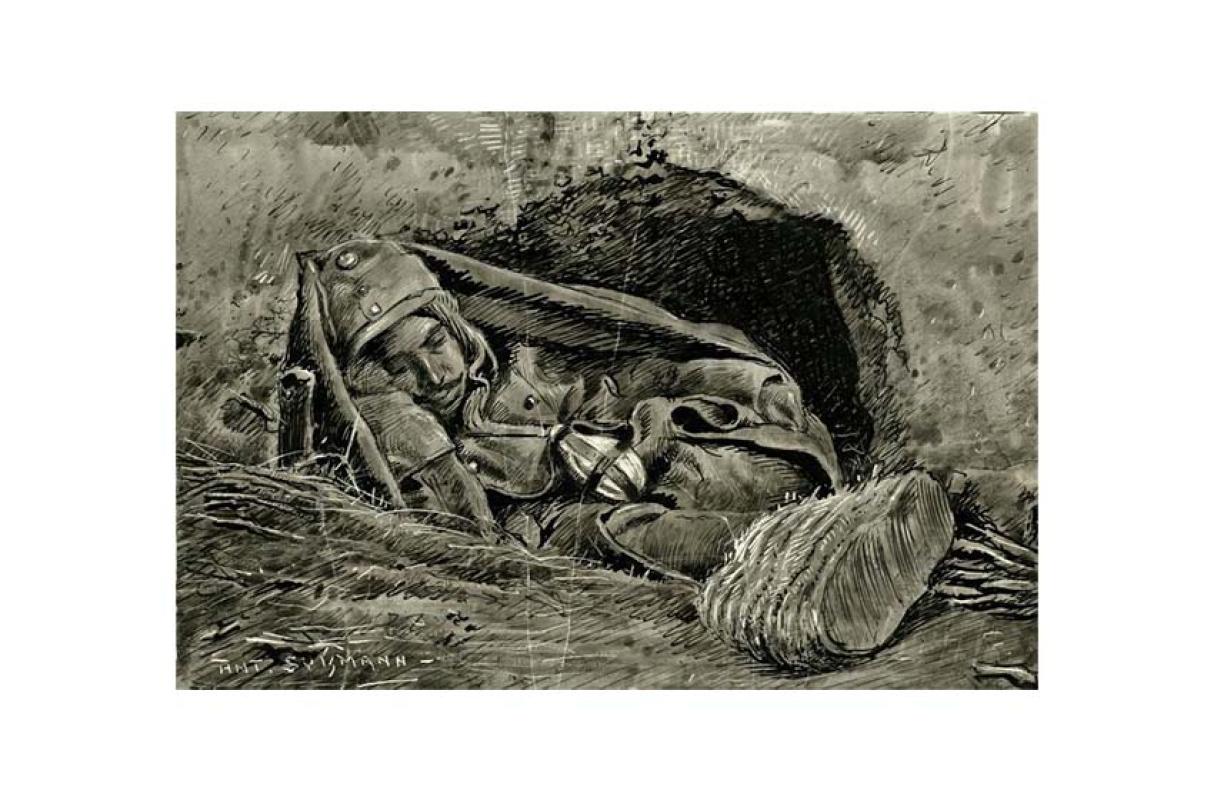 "Infantryman asleep in cave shelter" by Anton Sussman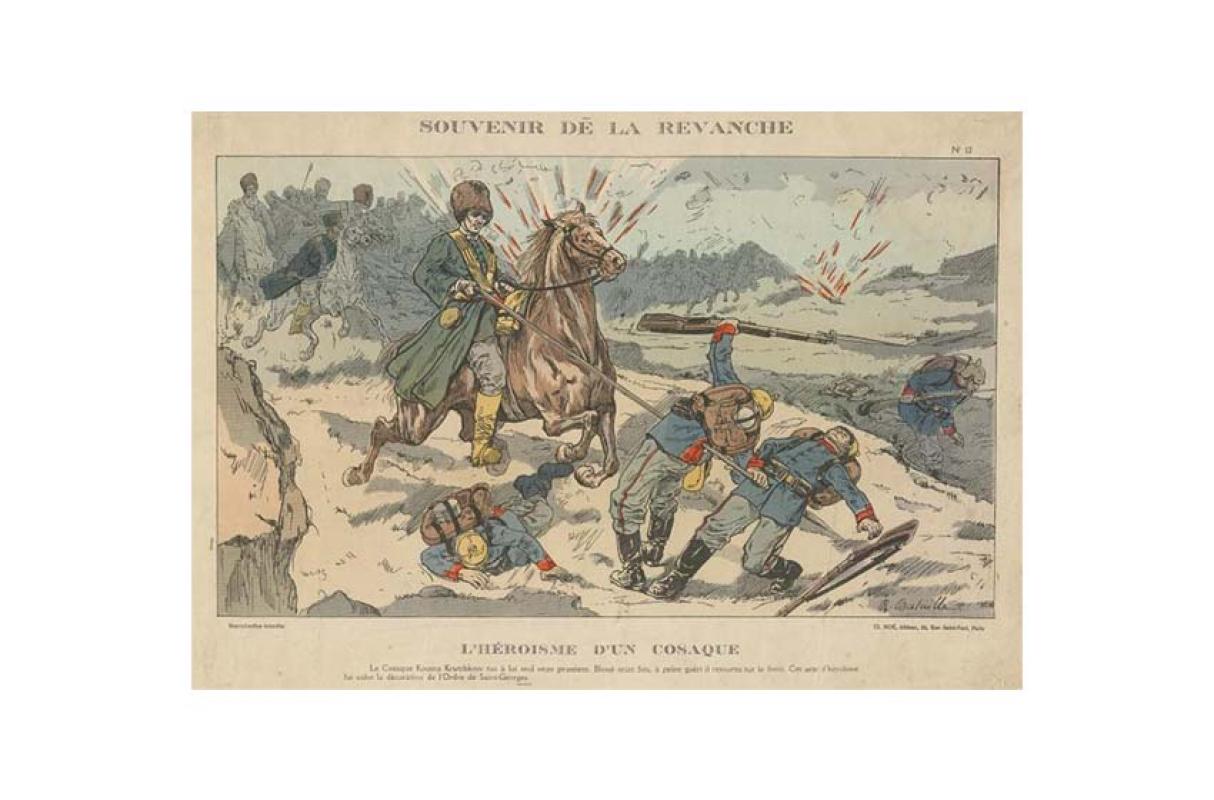 "L'Héroisme d'un Cosaque" by R. Bataille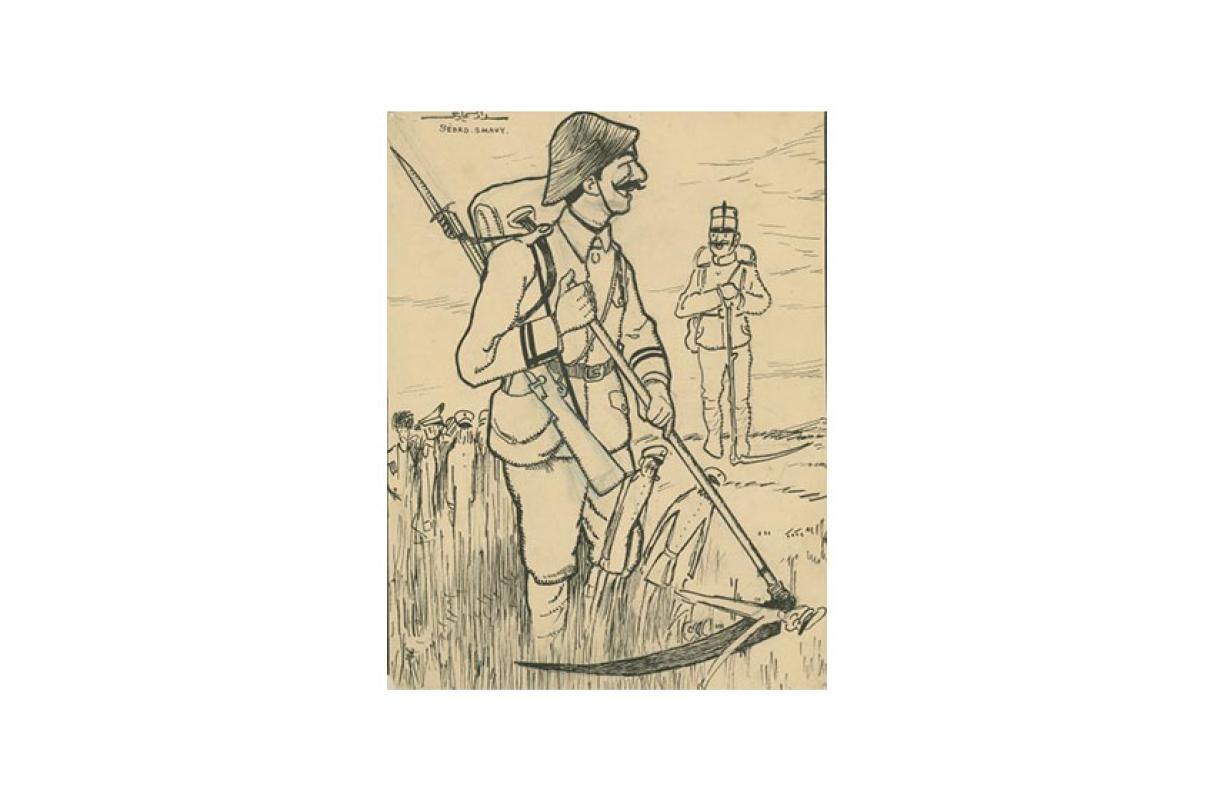 Illustration by Sedat Simavi (Sedad Smavy)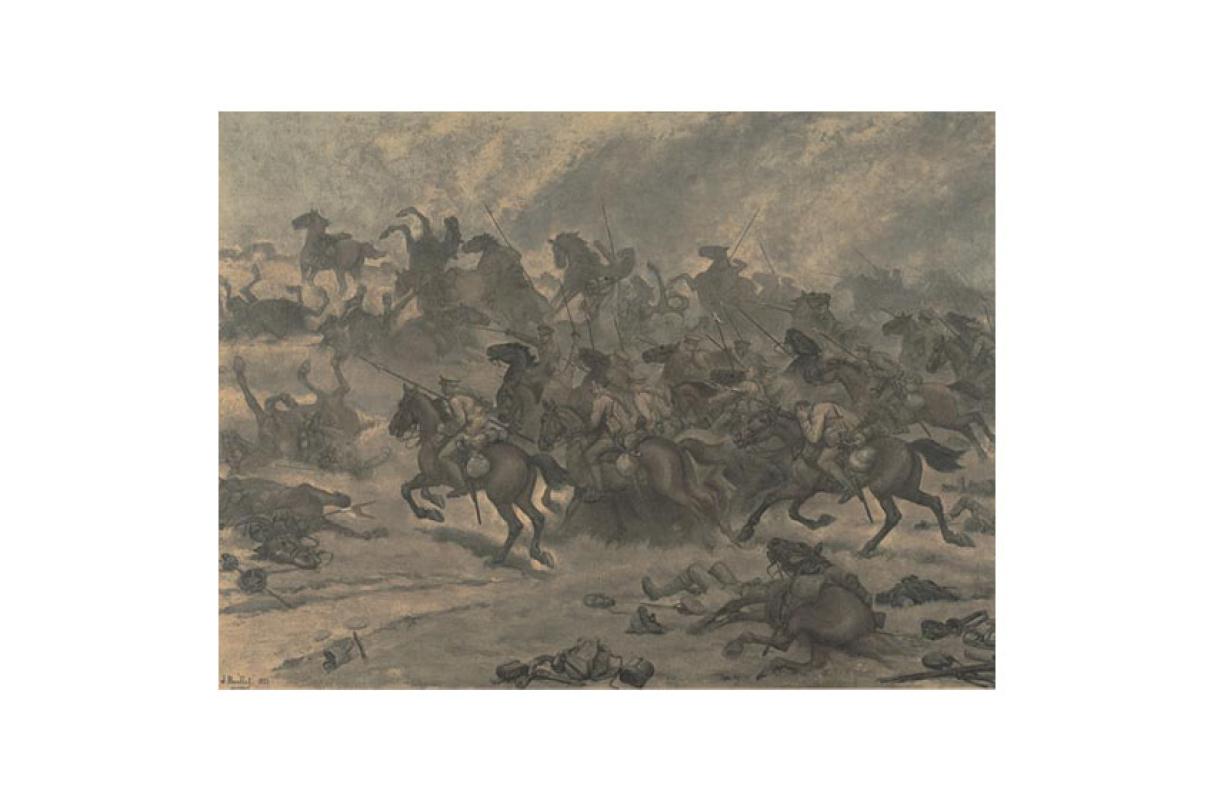 "The heroic charge of the English cavalry at the battle of Mons" by Jules Rouffet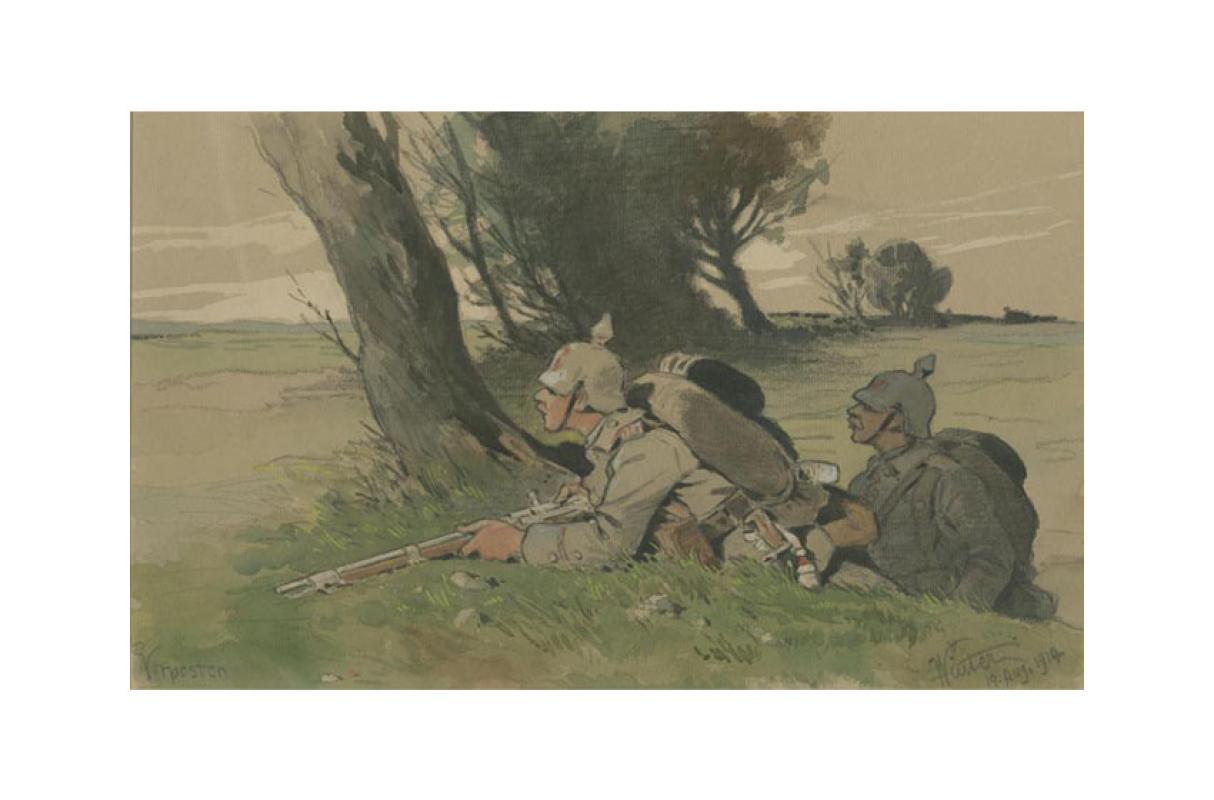 "Vorposten" by Bernhardt Winter