Research at the National WWI Museum and Memorial
The Museum and Memorial welcomes all who are interested in learning more about the Great War. From graduate students and professors, to authors and family historians, researchers have free access to our 330,000 archival documents and objects, as well as more than 10,000 library titles available at our Edward Jones Research Center.
Located on the Museum's lower level, the Edward Jones Research Center contains the Museum and Memorial's library of primary and secondary texts, periodicals, scholarly journals and the institutional records of Liberty Memorial Association. 
It also offers an intimate, ground-level view of the symbolic poppy field. Generous support for the National WWI Museum and Memorial and the Research Center has been provided by Edward Jones.
There is no charge to visit the Edward Jones Research Center, although contributions are always appreciated.
To visit the Edward Jones Research Center, take the West elevator down to the Research level. Follow the corridor signs to the double glass doors, across from the magnificent base of the Liberty Memorial Tower. 
The current Research Center hours are:
Tuesday – Sunday, 10 a.m. - 4 p.m.
Because materials from the Edward Jones Research Center's archival and three-dimensional object collections must be retrieved by staff, researchers who wish to use these collections must make an appointment with the appropriate member of the Museum and Memorial's curatorial staff:
Two-Dimensional and Archives
(Photographs, posters, letters, etc.)
Jonathan Casey
Director, Archives and Edward Jones Research Center
816.888.8121
jcasey@theworldwar.org
Three-Dimensional Objects
(Uniforms, weapons, gas masks, etc.)
Doran Cart
Senior Curator
816.888.8120
dcart@theworldwar.org
Visitors are asked to sign in at the attendant's desk before browsing the Edward Jones Research Center's holdings.
Food and drink are not allowed inside the Research Center.
No library holdings, archival materials, collections objects or other materials may leave the Research Center.
When conducting research, please take notes using pencil and paper or a laptop computer. Pen and ink are not allowed.
Photocopies of library and archival materials can be made by the attendant. View a fee schedule for Edward Jones Research Center services.
For more questions about conducting research, please contact research@theworldwar.org or call 816.888.8142 during operating hours.
The National WWI Museum and Memorial's Online Collections Database is available at collections.theworldwar.org and provides free digital access to our global collection that began in 1920. 
The Museum and Memorial also maintains a list of WWI military service records that are available online for researchers.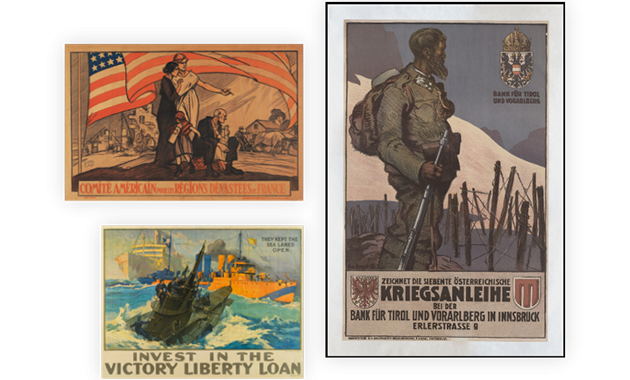 Search the Database
Online Collections
Search the digital records of our global collection that began in 1920. Available to all researchers for free, the online database allows access to our historic collection of artifacts, letters, photographs and more.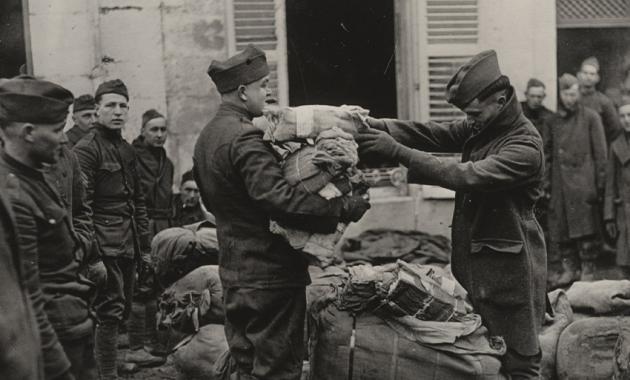 Online World War I Service Databases
Military Records
Search state-level U.S. WWI service records and other international military service databases.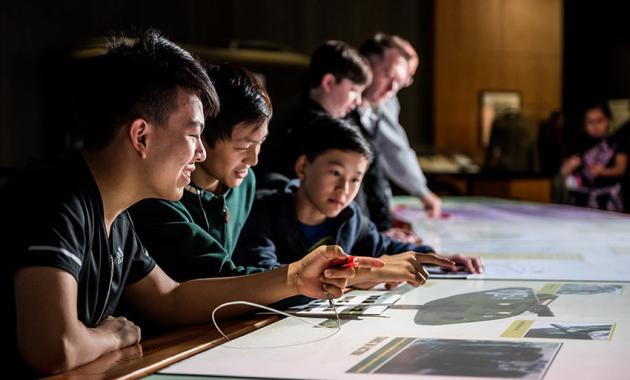 Help for students and teachers
Student Research
Check out our guide to researching for students and teachers of all ages, with helpful tips and resources to get your research journey started!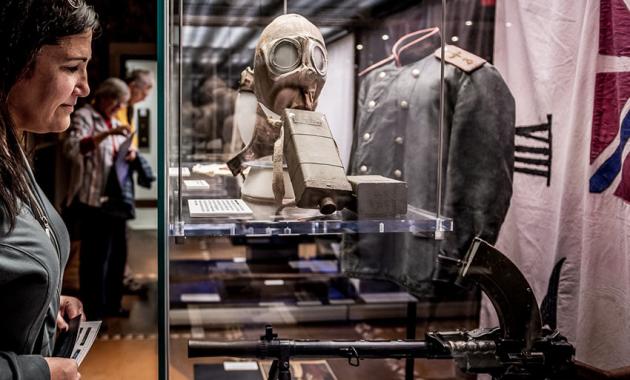 Share your history
Donate an object
The Museum continues to actively collect objects and documents from all countries in WWI. Learn more about what donations we accept.