Pershing Legacy Society
You can ensure future generations learn about service and sacrifice. Impact the lives of others for years to come by remembering the Museum and Memorial in your estate plan.
Often the most transformational gifts can be made through estate plans. Planned gifts are an opportunity to build a legacy and invest in those values and missions that are deeply personal and really matter.
Ways to Leave a Legacy
Name the Museum and Memorial in your estate plans through a bequest or estate
Give a gift of stock
Designate the Museum and Memorial as a beneficiary part of your 401(k) or life insurance policy
Arrange a life-income gift
Donate real estate
Designate the Museum and Memorial for charitable bargain sales
Allocate a portion of you donor advised funds
Make cash donations
"The educational resources and history that this iconic structure provides to our community and the world is unsurpassed. Leaving our legacy provides us with the opportunity to support this fabulous facility now and after we are gone. It greatly helps the Museum and Memorial to be totally sustainable throughout the future."
– Chuck and Donna Eddy, Pershing Legacy Society Founding Members
Image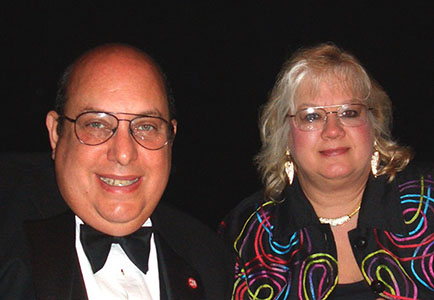 Act Now
At the National WWI Museum and Memorial, all unrestricted charitable gifts are used strategically to support critical Museum priorities. If you have a more specific purpose in mind, please contact us to ensure we can meet your wishes. Whether you choose to restrict a gift or not, your support will help provide the means for future generations to experience the Museum. There is no minimum or maximum to becoming a member of the Pershing Legacy Society. The first 100 members will be recognized as "founding members."
The National WWI Museum and Memorial is a 501c(3) non-profit organization which relies on philanthropic support. Your generous support will make a true difference for generations to come.
If you have questions or if you would like to receive additional information, contact give@theworldwar.org or call 816.888.8106.
"This memorial also symbolizes the obligation that rests upon present and future generations to preserve that for which those men and women offered their all, and from many of whom the supreme sacrifice was accepted. May their memory live on, and may every American who looks upon this noble edifice be inspired by their devotion."
- John J. Pershing
Image
Who was John J. Pershing?
General John Joseph "Black Jack" Pershing (Sept. 13, 1860 – July 15, 1948), led the American Expeditionary Forces in World War I. He was regarded as a mentor by the generation of American generals who led the U.S. Army in Europe during World War II, including George C. Marshall, Dwight D. Eisenhower, Omar Bradley and George S. Patton. General Pershing is the only person, while still alive, to rise to General of the Armies—the highest rank ever held in the United States Army. Born on a farm near Laclede, Mo., Pershing was a West Point graduate and instructor. His legacy is still felt today.
Support the Museum and Memorial