Join us in honoring veterans with special activities and a free public ceremony on the grounds.
On Veterans Day, Americans are encouraged to commit themselves to the cause of peace and to honor the Nation's veterans for their courage, honor, patriotism and sacrifice. The Museum and Memorial hosts commemoration events every November, highlighting the connections between Veterans Day and World War I.
2023 Veterans Day Weekend
Friday, Nov. 10 - Sunday, Nov. 12
Admission discount: Free General Admission for Veterans/Active-Duty Military and half-price general admission for the public during Veterans Day Weekend.
Image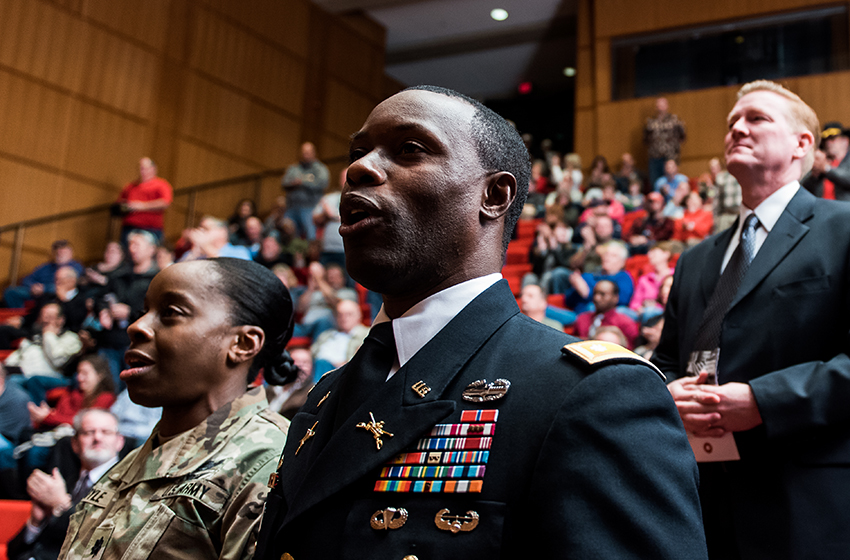 Image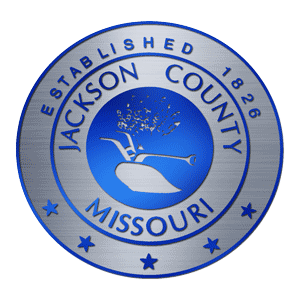 Image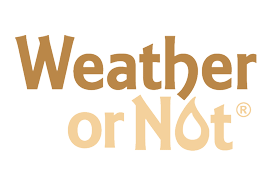 Evergy
Neighborhood Tourist Development Fund
Veterans of Foreign Wars
Veterans Day Weekend events in 2022:
Or keep scrolling to find out what happened in 2022.
Veterans Day 2022
VETERANS DAY CEREMONY
When: 10-11 a.m.; Friday, Nov. 11
Where: National WWI Museum and Memorial, Auditorium and Lobby
What: Join us for a moving ceremony honoring our nation's veterans. The formal public program will include remarks from dignitaries and a keynote address from Lt. Gen. (Ret.) Michelle D. Johnson. Special music will be performed by the American Legion Band of Greater Kansas City. ASL interpretation will be provided for the ceremony. FREE to the public.
WORLD WAR I RESEARCH STATIONS
When: All Day; Friday-Sunday, Nov. 11-13
Where: Outside Auditorium Lobby inside the National WWI Museum and Memorial
What: Find your connection to World War I during Veterans Day weekend through research stations at the Museum. With access to multiple databases – including Fold3.com, Ancestry.com, the Museum and Memorial's online collections database, the American Battlefield Monuments Commission and the National Archives – discover how the Great War affected your family through records, photographs and much more. FREE to the public.
LETTER WRITING TO ACTIVE-DUTY MILITARY
When: All Day; Friday-Sunday, Nov. 11-13
Where: Outside Auditorium Lobby inside the National WWI Museum and Memorial
What: Write a letter on special WWI-themed stationary to an active-duty service member. If you write to a specific service member you know, you are free to take the letter with you and mail it yourself; all letters not addressed to a specific person will be given to the charity A Million Thanks to be mailed. FREE to the public.
MAKE YOUR OWN POPPY CRAFT
When: 12-4 p.m.; Friday, Nov. 11
Where: Near the donor wall inside the National WWI Museum and Memorial
What: Create your own poppy craft to keep for yourself or give to the Museum and Memorial! If you miss the craft table before it closes, you can make your own poppy at home with this Cut-Out Poppy or the instructions for this 3D Poppy. FREE to the public.
Tips for Commemorating Veterans Day
From "8 Ways to Express Appreciation on Veterans Day," courtesy of Military.com
---
Show Up – Attend a Veterans Day event in your area.
Donate – There a number of organizations that support veterans.
Fly a Flag – Not sure of the proper etiquette? Look here.
Ask Someone About their Service – Questions such as "What did you do in the military" and "How long did you serve" are great starting points.
Write – Send a postcard, letter or email.
Don't Confuse Veterans Day with Memorial Day – Veterans Day is a time to thank people for their service. Memorial Day is meant to reflect on those who gave their lives during service.
Visit a VA Hospital – Many host special events on Veterans Day.
Get Outdoors with a Veteran – Admission to national parks is free for everyone on Veterans Day.