Artist Ada Koch shares her latest work, Reflections of Hope: Armistice 1918, at the National WWI Museum and Memorial. Available to the public free of charge, the installation accentuates the beauty of the Museum and Memorial and is located adjacent to the main entrance in the reflecting pool. A small scale grouping of the poppies will also be on display at the Leedy-Voulkos Art Center from Nov. 2 - Dec. 7, 2018.
For information on how to purchase a limited edition Armistice Poppy, contact us at give@theworldwar.org.
Artist Statement – Ada Koch
Poppies, beautifully evoked by Lieutenant Colonel John McCrae in his poem "In Flanders Fields" signify both a remembrance of those who have died and also a reawakening of hope and living. My fascination with the poppies has ranged from paintings on canvas, wood, and silk to creating three dimensional flowers with bandages and hand grenades, to now using steel sculptures to create an impact that will draw the community together to recognize the sacrifices of war. Each creation is unique and precious as with each poppy that grows and each soldier laid to rest.
In this installation, we look to the Reflection Pool at the National WWI Museum and Memorial to remember American service men and women who lost their lives in devotion to our country. Each of the 117 poppies represents 1,000 American lives lost, but not forgotten.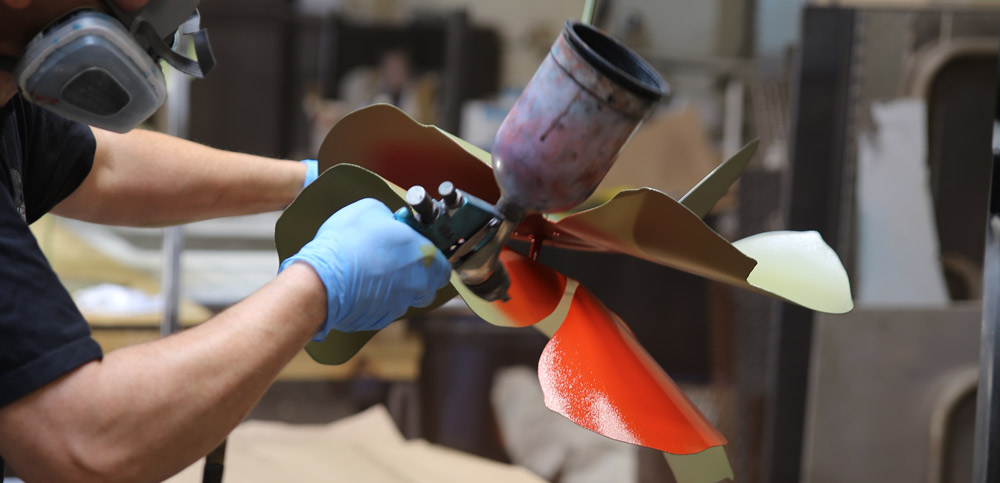 Artist Biography
Image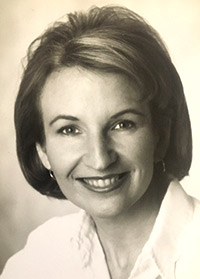 I support the arts because I believe that art is essentially what makes us human. As Henry Moore said "To be an artist is to believe in life."
In 1989, Koch switched from her business background at Hewlett-Packard to the arts with painting studies at the Kansas City Art Institute. Now she enhances her art career with teaching and supporting local arts groups. Ada's studio in the Livestock Exchange building is the focal point for her mixed media painting and sculptures about social issues including war, violence, and a renewed emphasis on empathy. Her solo shows in the last year include KC ArtistsCoalition, Leedy-Voulkos Gallery, and National WWI Museum and Memorial. She teaches at the Nelson-Atkins Museum of Art, Arizona Sonora Desert Museum in Tucson, and the Eva Reynolds Fine Arts Gallery in Overland Park, Kan. By being on boards at ArtsKC, KCAC, PV Arts Council and Mother's In Charge, she works to make sure artists' voices are heard.
Koch has been in shows around the U.S. and in Italy. Her work is in corporate and private collections throughout the U.S. and Europe.