Image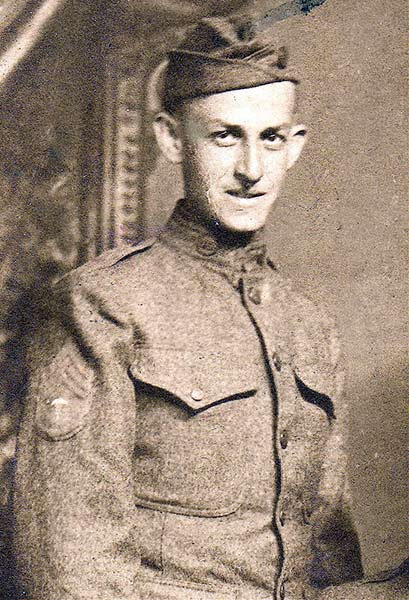 Rowland Clements made his first trip to the National WWI Museum and Memorial after a friend recommended it to him. He was so impressed with the Museum and Memorial's collection and the Walk of Honor that he decided to purchase a brick in honor of his father, Sgt. Judson Alvin Clements.
"It was very moving to see what people went through for our freedom, your freedom and my freedom," said Rowland. His appreciation is reflected in the Walk of Honor brick he purchased to recognize his father's service in WWI. Originally a pharmacist from Florida, Judson Clements left for France in 1918 with the 31st Infantry Division of the United States Army National Guard. Rowland was shocked to find a letter by Sgt. Clements, written to his sister during his time in France, in a family safety deposit box and enjoys sharing it and his father's stories with family and friends.
For Rowland, purchasing a Walk of Honor brick was an easy decision once he visited the Museum and Memorial, "I was just so impressed with the Museum and Memorial and its subject matter that it seemed like a no-brainer to honor my dad with a Walk of Honor brick. Seeing the Walk of Honor lead me to think about my ancestors and honoring my dad. It was the right spot at the right time and it means a great deal for me to honor him in this way."
Rowland was also in attendance for the Walk of Honor dedication ceremony on Veterans Day 2017. He enjoyed being a part of the ceremony and honoring the many different veterans. "I would describe my experience with the Museum and Memorial in one word as awesome and I recommend everyone to make the visit. The people of Kansas City have a lot to be proud of."
The Museum and Memorial is proud to honor Sgt. Judson Alvin Clements and the many others who have Walk of Honor bricks. If you are interested in purchasing a brick for a loved one, visit our Walk of Honor page.