Bill Buckner has volunteered more than 500 hours of service to the National WWI Museum and Memorial. He first became involved with the Museum and Memorial when his father-in-law, Robert R. Lester, donated a collection of French magazines and a photograph of himself as an AFS Ambulance Driver.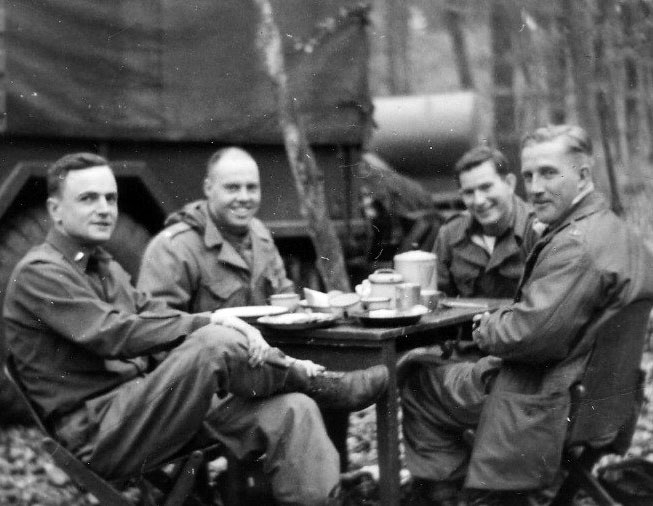 Bill's personal connection to WWI continues with his father, Gen. Simon Bolivar Buckner Jr., who commanded a Signal Corps training brigade at Kelly Field, TX in 1917 and 1918. Simon Buckner is also famously known for mixing and serving mint juleps to President Franklin Roosevelt and Gen. Douglas MacArthur in 1935. Bill himself served as a Rifle Company Commander during the Cold War.
Before becoming a volunteer, Bill also served as a member of the National WWI Museum and Memorial's Board of Trustees. Bill's favorite object in the Museum and Memorial is a photograph of Harry S. Truman with Battery D of the 129th Field Artillery Regiment and his fondest memory as a volunteer is being hugged by a patron while working as the elevator operator in the Liberty Memorial Tower. When asked about the importance of the Museum and Memorial, Bill states, "The Museum and Memorial brings honor and visitors to Kansas City. It is an excellent example of patriotism and national service to the current generation."
Bill has also been a long-time supporter of the Museum and Memorial since 2005 and has contributed the Museum and Memorial's Annual Fund for multiple years.
Thank you, Bill, for your years of service to the Museum and Memorial!
If you are interested in volunteering at the Museum and Memorial, visit our volunteer page.