The National WWI Museum and Memorial commemorated the centennial of the World War I armistice with a series of moving programs and events, including Peace and Remembrance, a 55 million pixel illumination of America's official WWI memorial featuring more than 5,000 poppies paying tribute to the 9 million soldiers from across the world who made the ultimate sacrifice during the war.
Image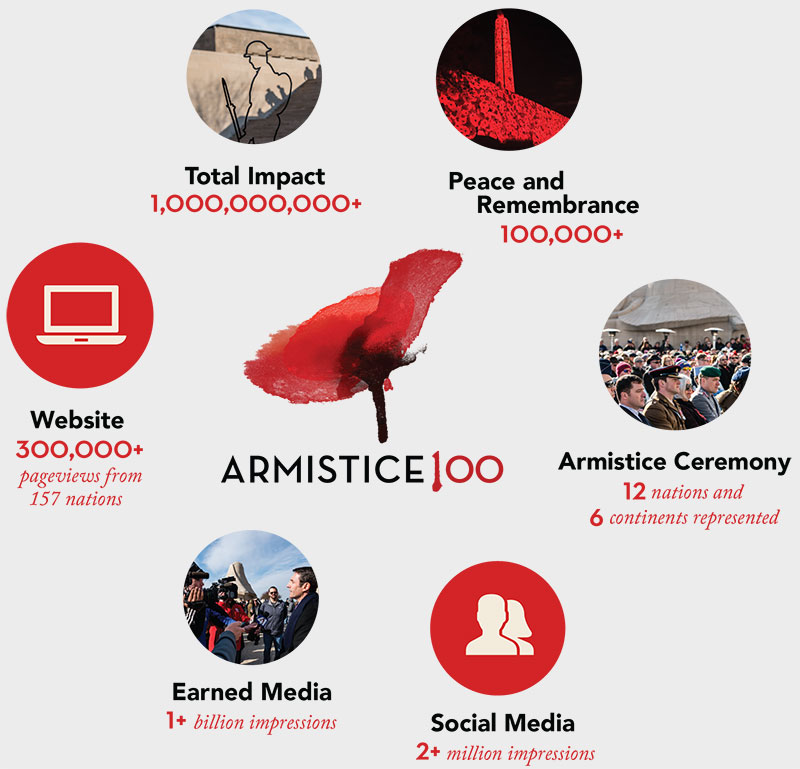 Firing on the First World War's Western Front ended on Nov. 11, 1918 at "the eleventh hour on the 11th day of the 11th month." After four years of fighting, an eerie stillness fell across the battlefields of Europe. The next day, Allied commander Field Marshal Ferdinand Foch sent a message to the Allied Armies: "You have won the greatest battle in history and served the most sacred cause - the Liberty of the World."
Celebrating the end of war soon turned to sober remembrance of all who were lost. Armistice Day, officially recognized by President Wilson in 1919, is still observed throughout the world with many stopping for a moment of silence at the 11th hour of this day to honor those who brought about the end of the "Great War." Known as Remembrance Day in many countries, the poppy is commonly worn and remains the symbol of commemoration originating from Canadian Lt. Col. John McCrae's poem "In Flanders Fields."
In 1954, after the return of veterans from both World War II and the Korean War, President Dwight D. Eisenhower signed a bill rededicating Nov. 11 as Veterans Day and encouraged Americans to commit themselves to the cause of peace and to honor America's veterans for their courage, honor, patriotism and sacrifice.
Watch video from the Nov. 11, 2018 Armistice Ceremony
Presenting Sponsor
Image

Premier Sponsor
Image

Additional Support Provided By
Image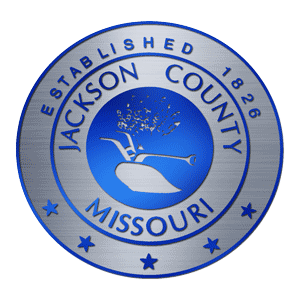 Image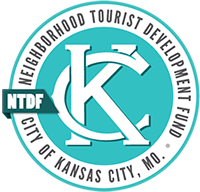 Image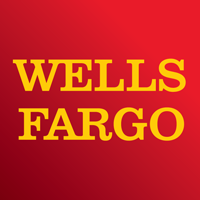 Learn more about the commemoration with the following news coverage:
The Kansas City Star — "'The world came to its senses': KC marks WWI armistice centennial, Veterans Day"
Fox4 KC — "Poppy illumination at Liberty Memorial gives visitors a unique reflection on WWI"
KCUR — "Hundreds Turn Out In Kansas City For 100th Anniversary of World War I Armistice"
Fox News — "World War I: 100 years on, the US remembers the end of the 'Great War'"
The New York Times — "Keeping WWI Alive for New Generations"
NPR — "100 Years On, The 'Hello Girls' Are Recognized For World War I Heroics"
CNN — "In photos: World War I, Then and Now"
Forbes — "Art World Remembers World War I On 100th Anniversary Of Armistice"
Los Angeles Times — "From the Archives: Commemorating the 100th anniversary of Armistice Day, which marked the end of World War I"