The Living History Volunteer Corps at the National WWI Museum and Memorial is a group of professional and amateur historians that examine and educate the public on the human dimension of the Great War through research, militaria collecting and living history.
 
Living history incorporates historical tools, activities and dress into an interactive presentation that seeks to give observers and participants a sense of stepping back in time.
 
At the Museum and Memorial, Living History Volunteer Corps members engage the public through a variety of programs and initiatives, including regular "Day in the Life" demonstrations surrounding crucial World War I topics and an annual "Living the Great War" encampment and demonstration event on the exterior grounds of the Museum and Memorial.
Image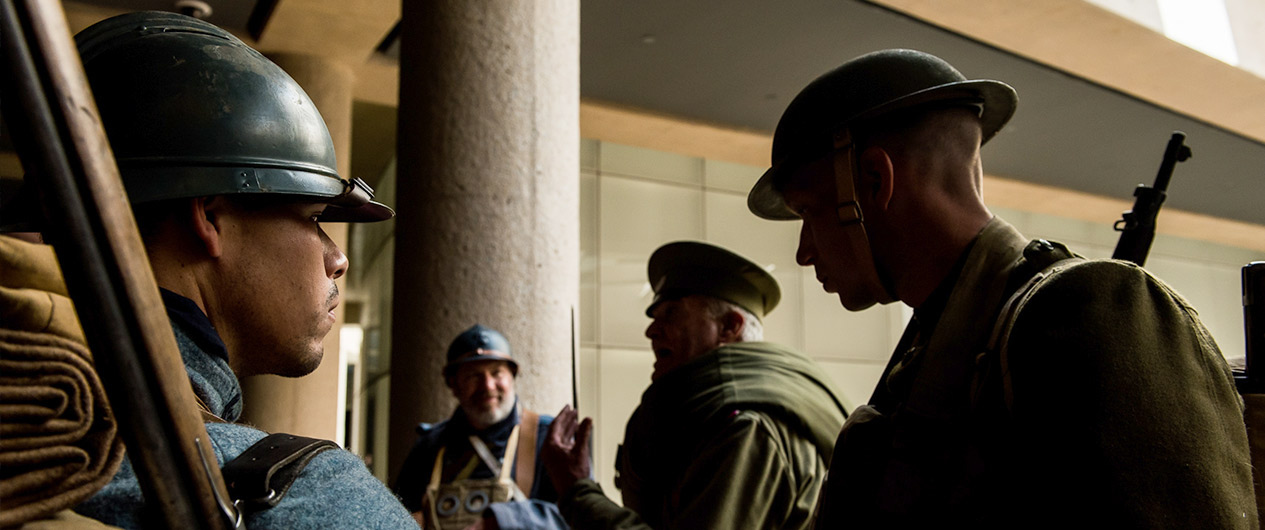 Interested in becoming a Living History Volunteer Corps member?