"He has left a record which will last for many centuries, which, perhaps, will last as long as the written record of the crimes it illustrates."
— Theodore Roosevelt, politician, historian and 26th U.S. President c. 1916
Political cartoons, newly printed in vivid color during the war era, were widespread and quickly consumed by popular culture across national borders and language barriers. As with today, caricatures allowed artists and audiences to laugh, reflect and inform opinions of current events. Dutch artist Louis Raemaekers, described as the "supreme cartoonist of the war," used his pencils as a weapon to create powerful impressions characterizing and criticizing the nature and legacy of war.
Born in the Netherlands in 1869, Raemaekers' first wartime political cartoon was published in the Amsterdam newspaper De Telegraaf on Aug. 1, 1914, following the German declarations of war.  As is true with today's political cartoonists, Raemaekers infused religious sensibility and symbolism to develop both comical and stirring commentary on the brutality of war and its destructive legacy. Caricatures of leaders, particularly Kaiser Wilhelm, personified the reprehensible practices of war conducted by Germans while portraying empathy that defied national borders.
Between 1914 and 1918, Raemaekers' works were printed in newspapers worldwide, reproduced on millions of postcards, published in dozens of books, and exhibited in hundreds of cities around the globe. Raemaekers received unprecedented attention on both sides of the Atlantic, was awarded the French Legion of Honor, and received credit for influencing the U.S. decision to enter the war.
Louis Raemaekers died in the Netherlands on July 26, 1956. The next day's issue of the British newspaper, The Times, described Raemaekers' legacy:
"...he was the one private individual who exercised a real and great influence on the course of the 1914-18 War. There were a dozen or so people – emperors, kings, statesmen, and commanders-in-chief…[o]utside that circle of the great, Louis Raemaekers stands conspicuous as the one man who, without any assistance of title or office, indubitably swayed the destinies of peoples."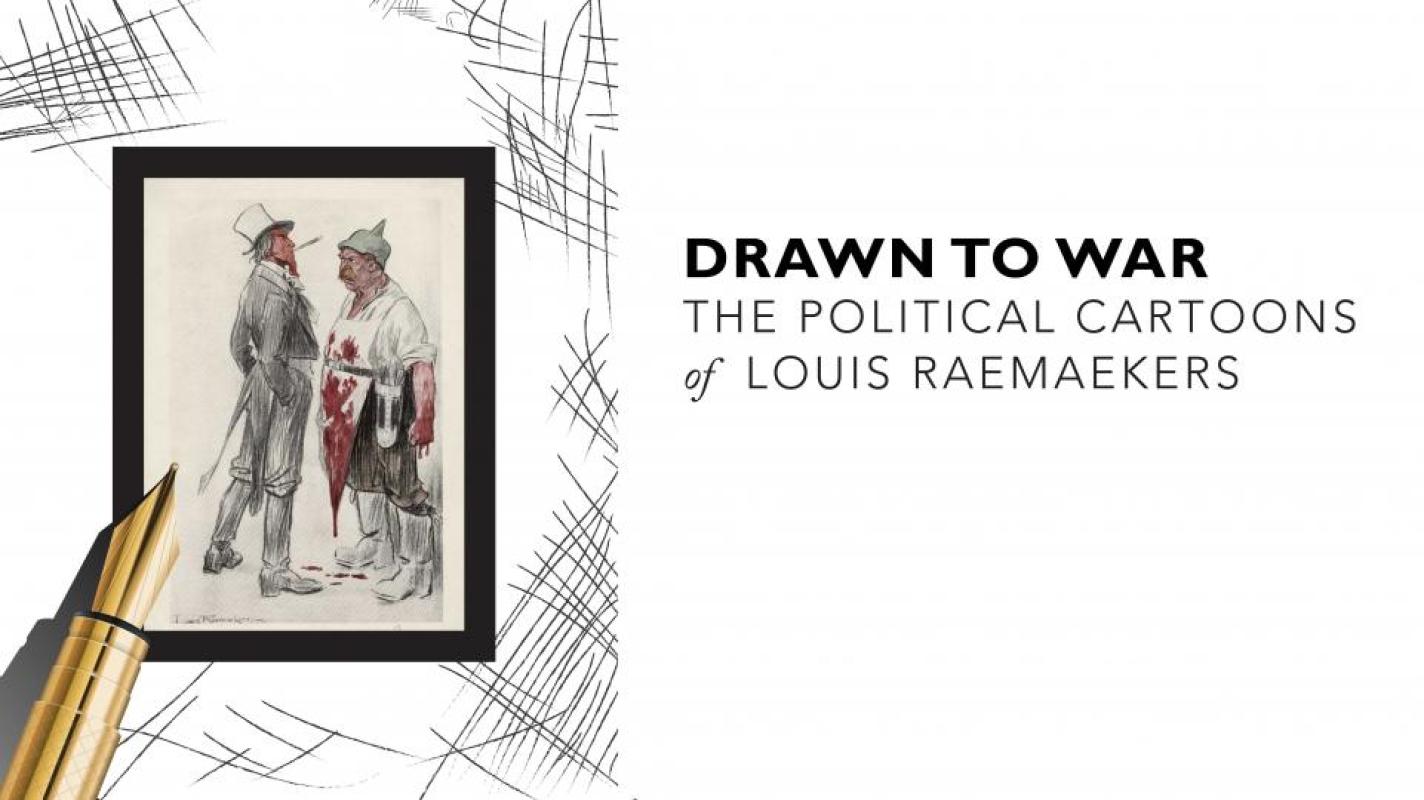 A Letter from the German Trenches: "Dear Mother Our Graveyards Have Now Reached the Sea."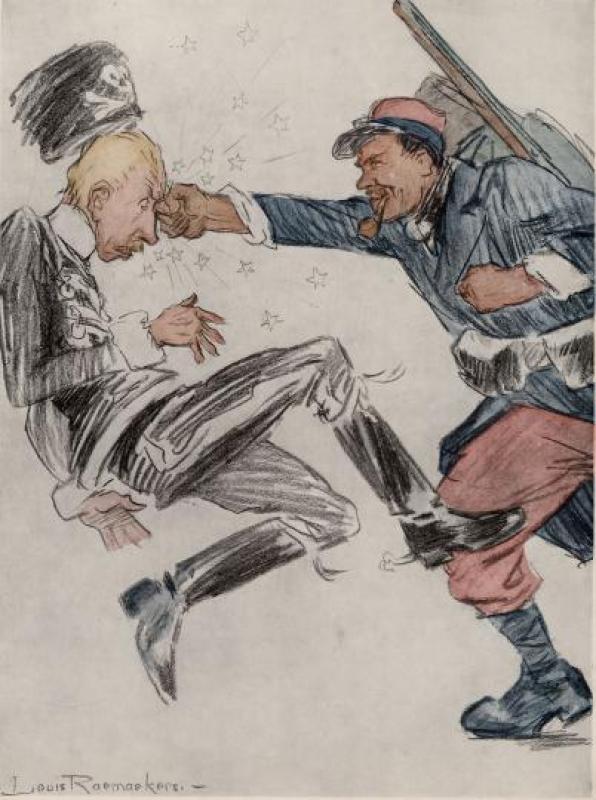 September 1914 and September 1915. Stars fly as Crown Prince Wilhelm, the Kaiser' s son, takes a ferocious punch to the face from a French infantryman, a poilu.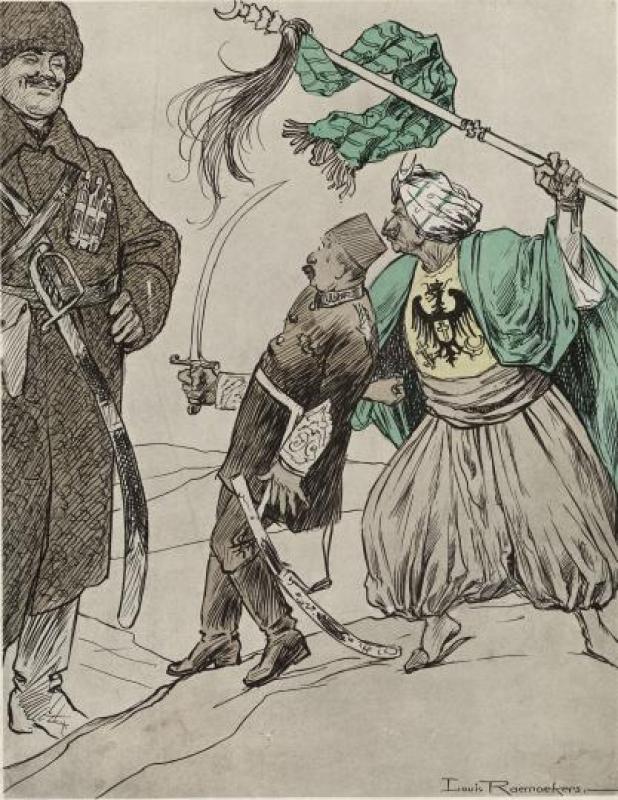 The Holy War: Wilhelm Raises the Green Flag of Holy War.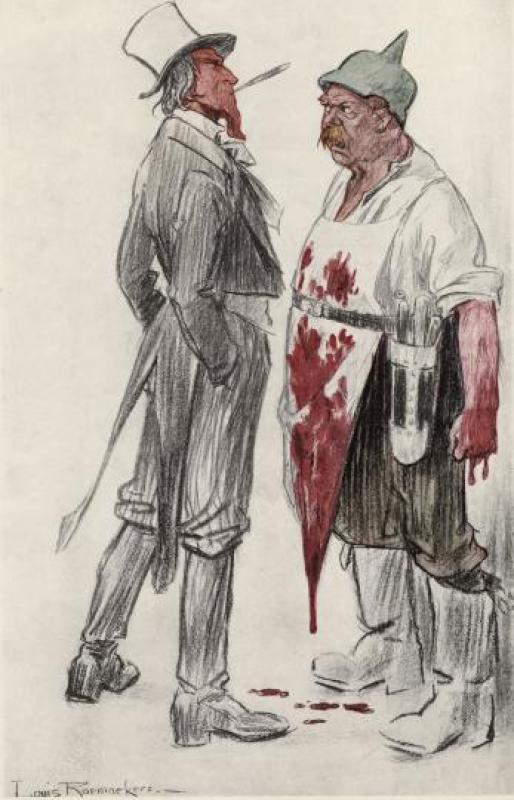 Murder on the High Seas: "Well, Have You Nearly Done?"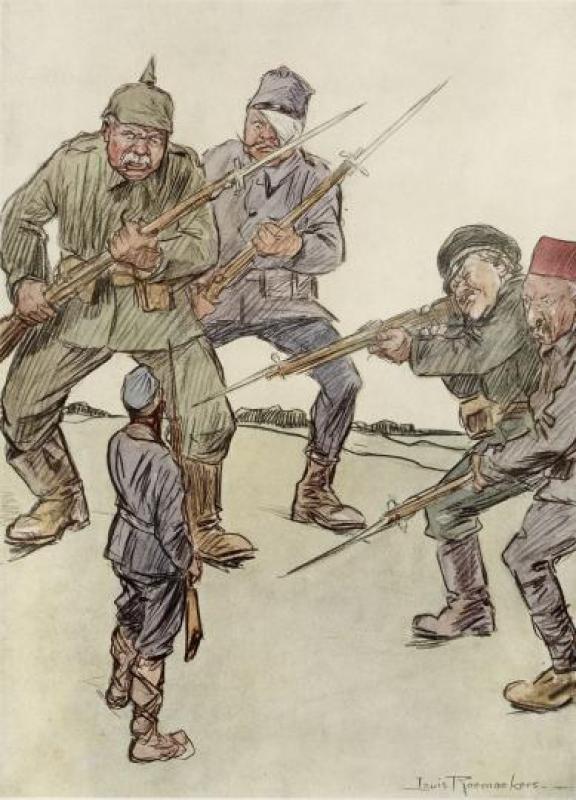 Serbia: "Now We Can Make an End of Him."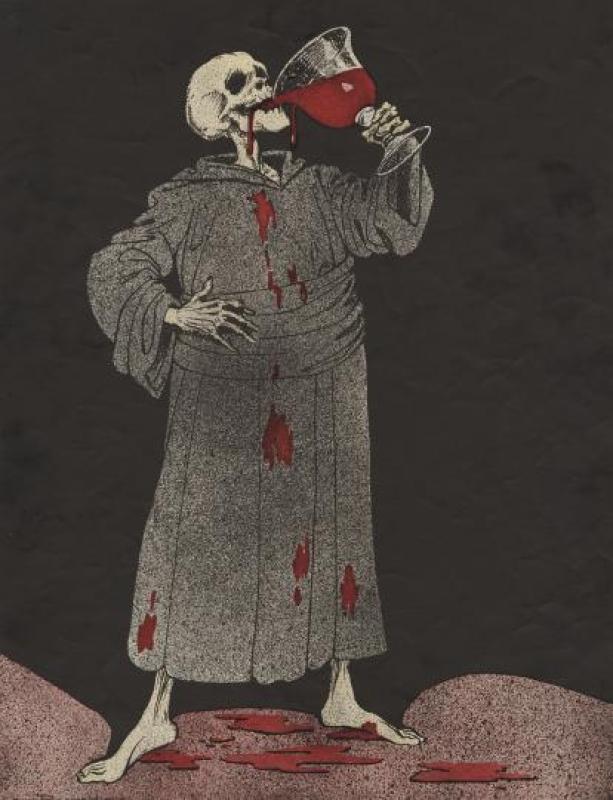 "To Your Health, Civilization."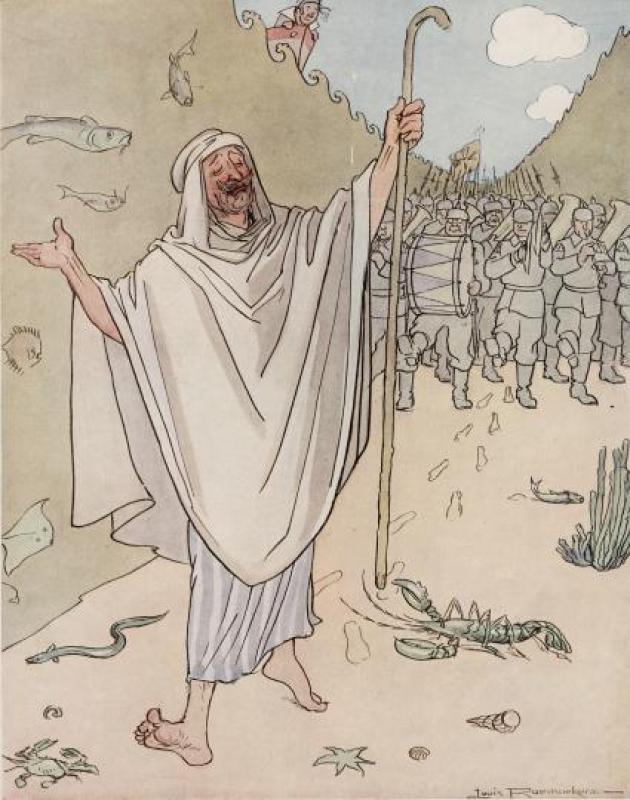 The Great Surprise: "Moses II Leads His Chosen People Through the Waters to the Promised (Eng)Land.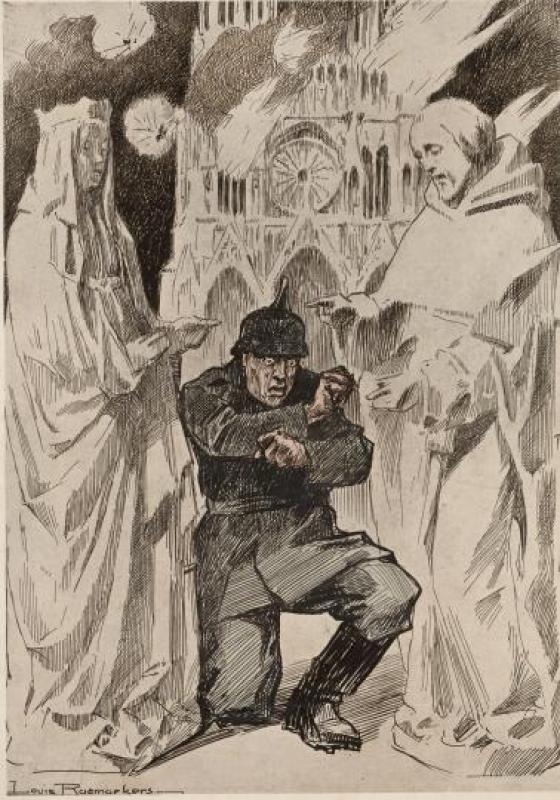 The Saints of Reims: "The Very Stones Cry Out."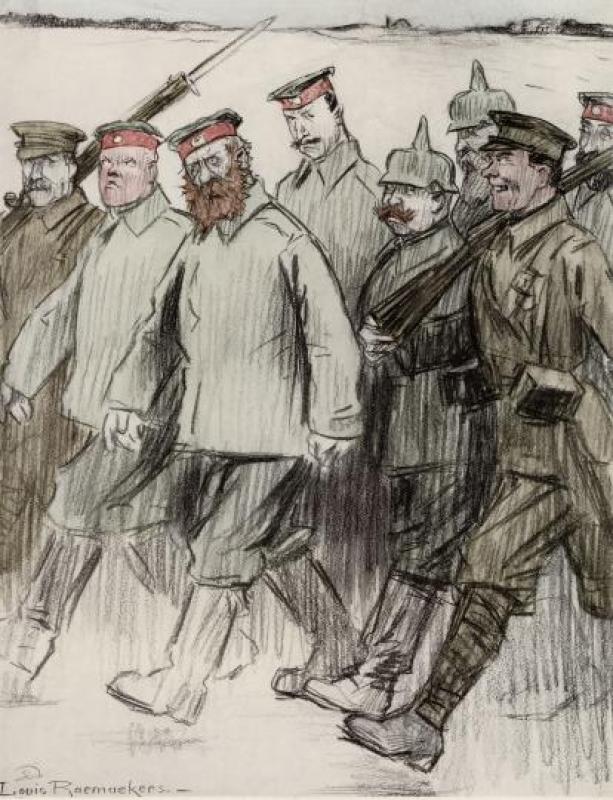 A pair of British guards march German prisoners to their internment following the battle of Neuve Chapelle in March 1915.