Image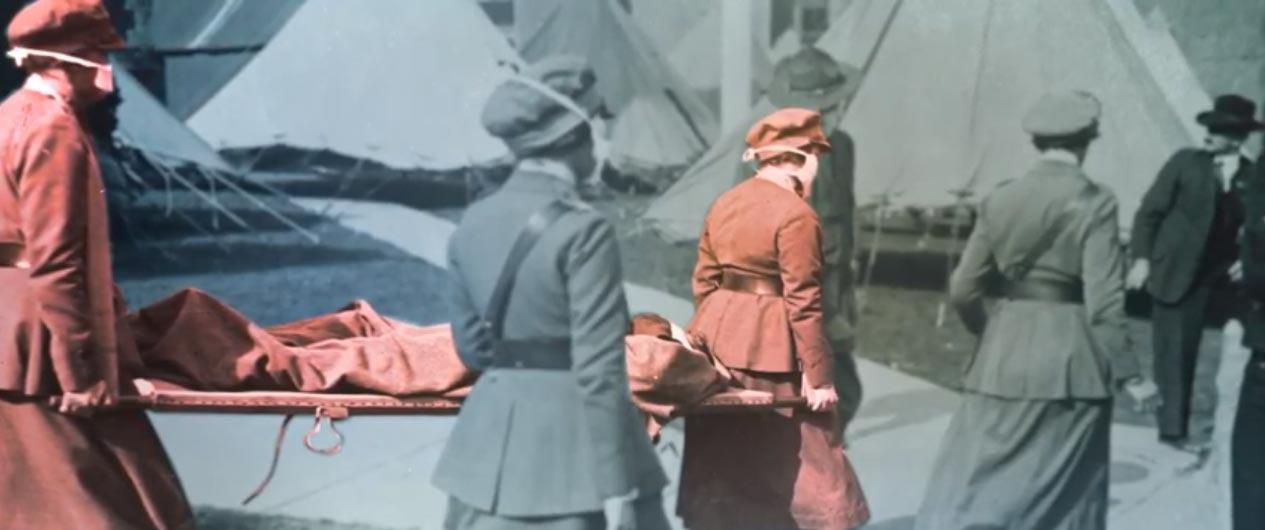 The 1918–1919 Influenza Pandemic was one of the deadliest in history, affecting hundreds of millions of people worldwide and killing upwards of fifty million people. Occurring against and worsened by the global movements of World War I, the pandemic added to the devastation felt by communities worldwide.
Watch the video above or visit https://youtu.be/ybrhBWrJrkI
This video is made possible by a grant from the Andrew W. Mellon Foundation and is a partnership of the U.S. WWI Centennial Commission, the Doughboy Foundation and the National WWI Museum and Memorial as part of the teaching and learning resources of "How WWI Changed America."
---
Discussion and Enrichment Questions:
During WWI, what was the role of media in encouraging or discouraging the spread of influenza? In your opinion, should this be known as the "Spanish Flu?"
How did WWI encourage the spread of the virus?
According to the video, how many lives are lost to the flu? Who were most likely to succumb to the disease?
After watching this video, and citing three source of reliable information, compare and contrast the Great Influenza Epidemic of 1918-19 and the current COVID-19 pandemic in either a) a Venn Diagram or b) a short essay.
---
Learn More
Explore the history of the 1918 Flu pandemic and its ties to today with the article Pandemic Then and Now by author and professor Nancy Bristow.
Need more online education resources? Check out our Classroom Materials page for more content.
Have questions? Email us at education@theworldwar.org.