When the Great War started in the summer of 1914, a school teacher in the Montmartre district of Paris asked his students, boys ages 8-13, to write essays and express in drawings how the war would affect their daily lives.
The children produced hundreds of drawings and essays reflecting on the changing nature of the war, political leaders, letters to their relatives on the front line, and daily food rationing. Despite these changes, the students still went to class, did their homework, and continued their lives as normally as possible.
In April 1917 when the United States declared war on Germany, the students reflected upon what this action meant to them and how it could make a difference in the war's outcome through both writing and drawing. The students drew a range of subjects including depictions of French people enthusiastically welcoming American soldiers, these "doughboys" in camp practicing training maneuvers in Montmartre, and their daily relations with the Allies. The drawings also depict and emphasize the historical connection between France and America, dating to the American War of Independence and various expressions of the Franco-American alliance.
Vive l'Amérique: French Children Welcome Their American Ally features 30 drawings and two essays on loan from Le Vieux Montmartre Historical Society. This marks the first time these drawings have been on exhibit anywhere in the world. The items predominantly focus on America entering the war, while other drawings depict the students playing war in the neighborhood, attending class, and one of an American relief organization's workers serving meals to needy Parisians in the East railway station.
The drawings provide a unique lens in which to discuss war through the eyes of children, whose stories are often untold.
The exhibition is supported by the Francis Family Foundation, the Abend Family Philanthropic Fund, and the Cyprienne Simchowitz and Gerald White Fund.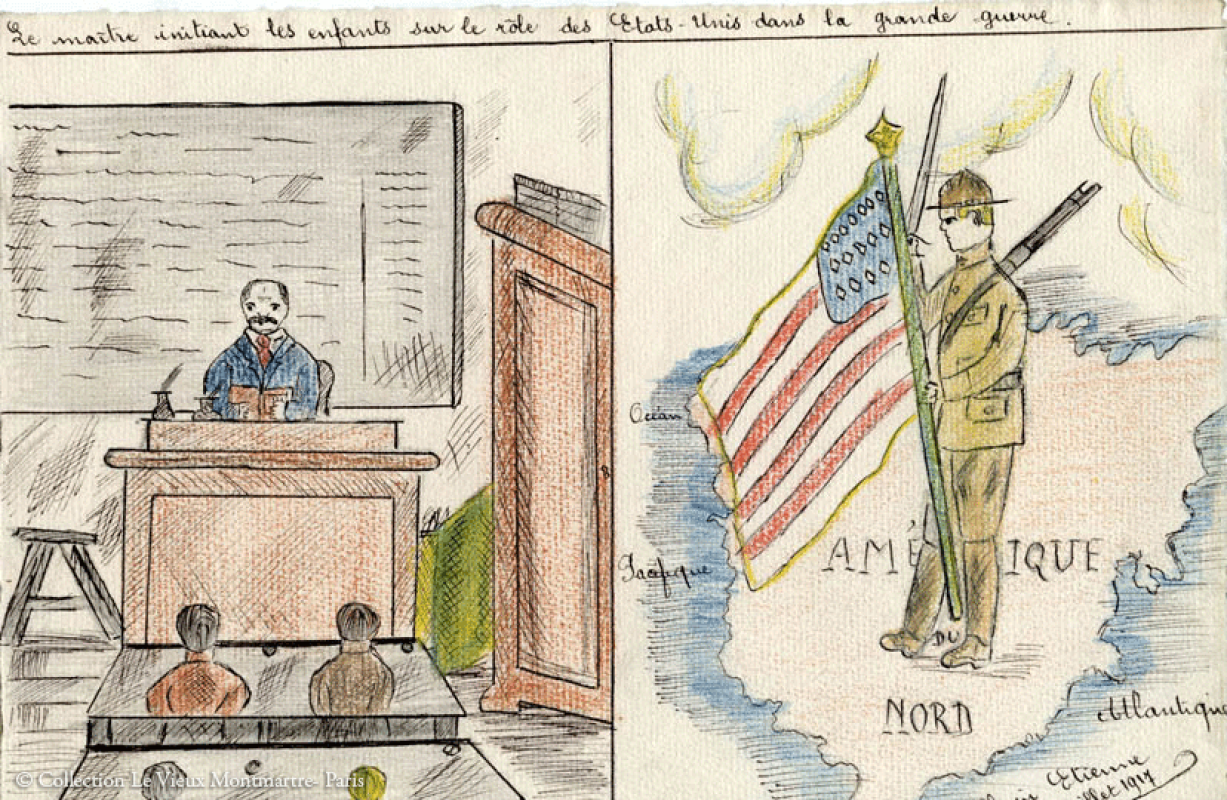 On the left, a teacher explains the role of the United States in the Great War to his class; on the right, a U.S. soldier holds an American flag.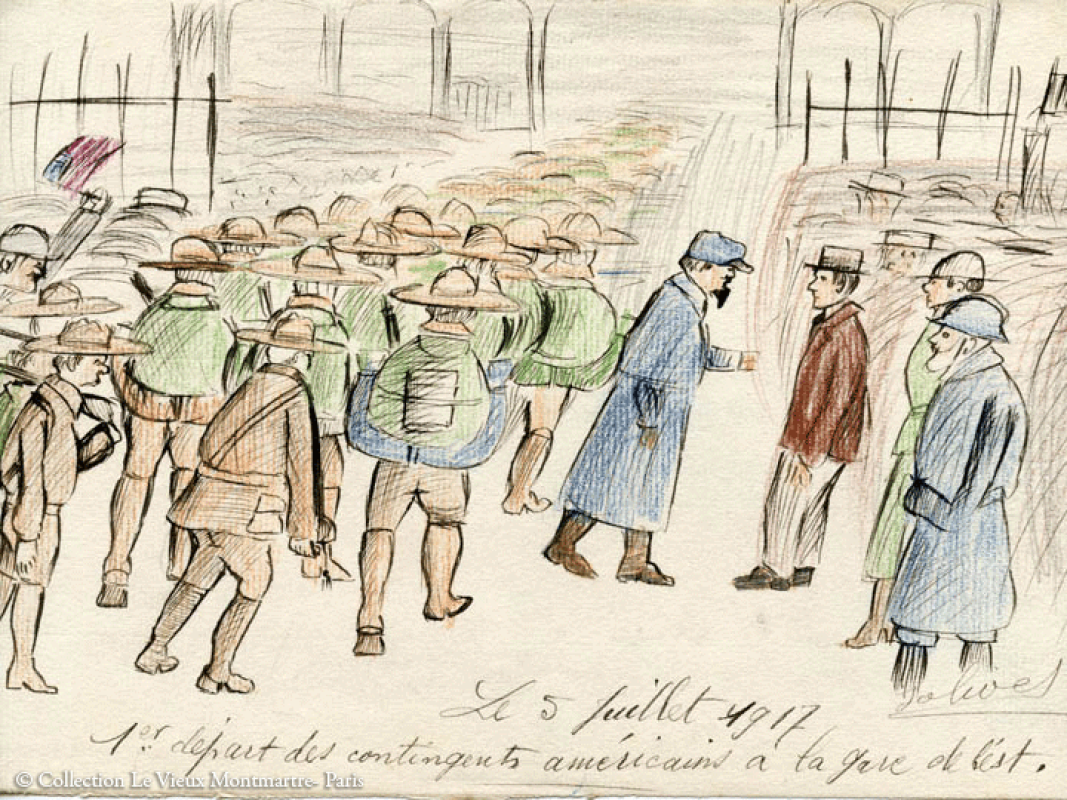 The Americans at the Gare de l'Est or East Railway Station in Paris.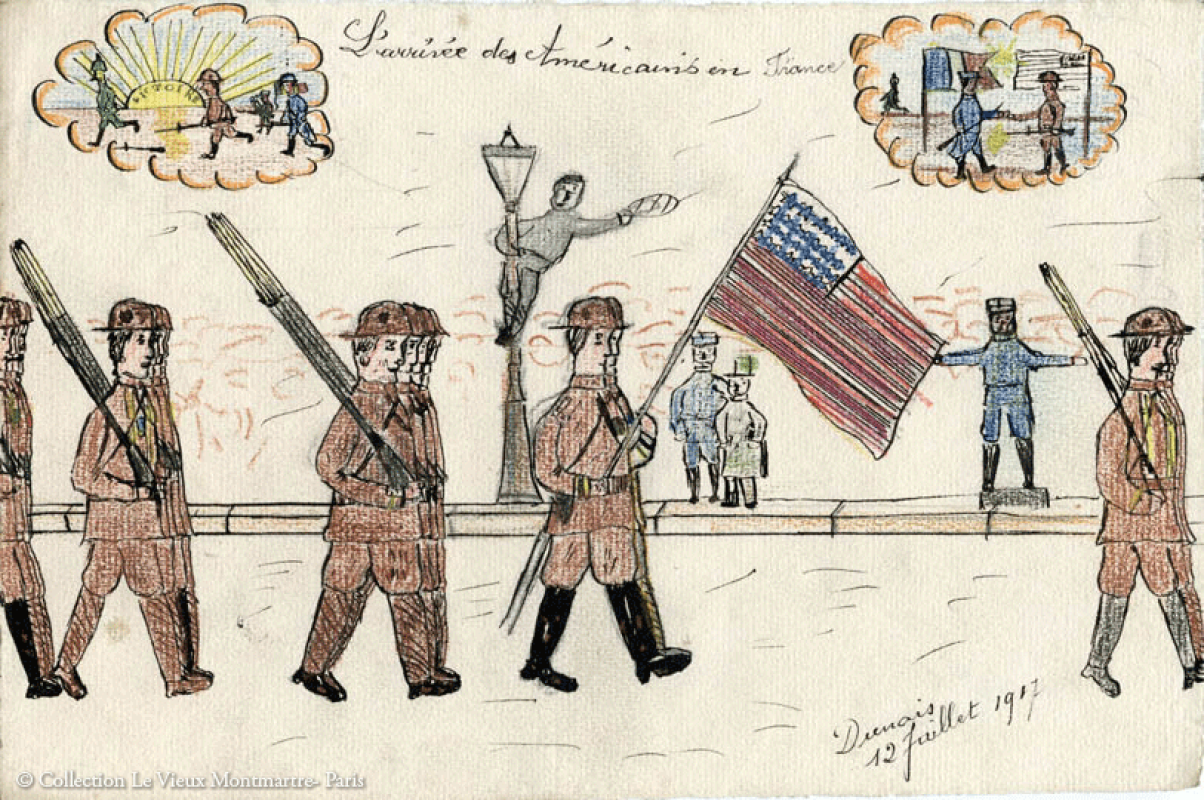 American troops arrive in France, July 12, 1917.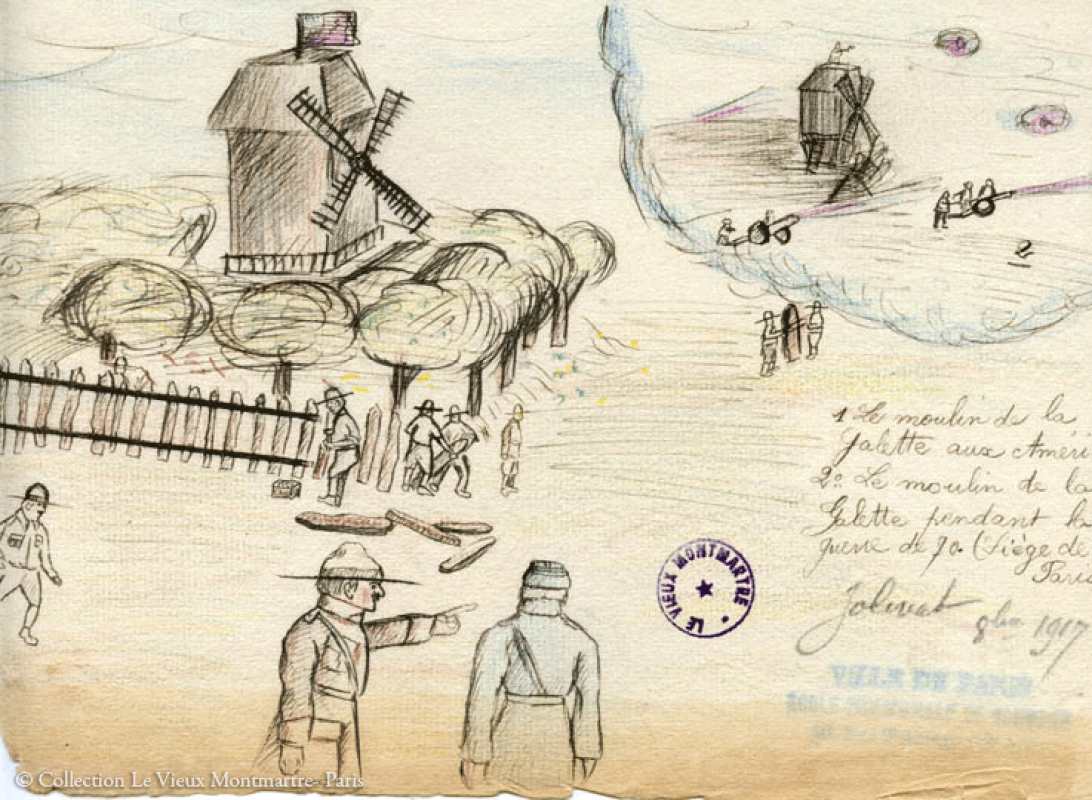 The Americans settle at the Moulin de la Galette in Montmartre.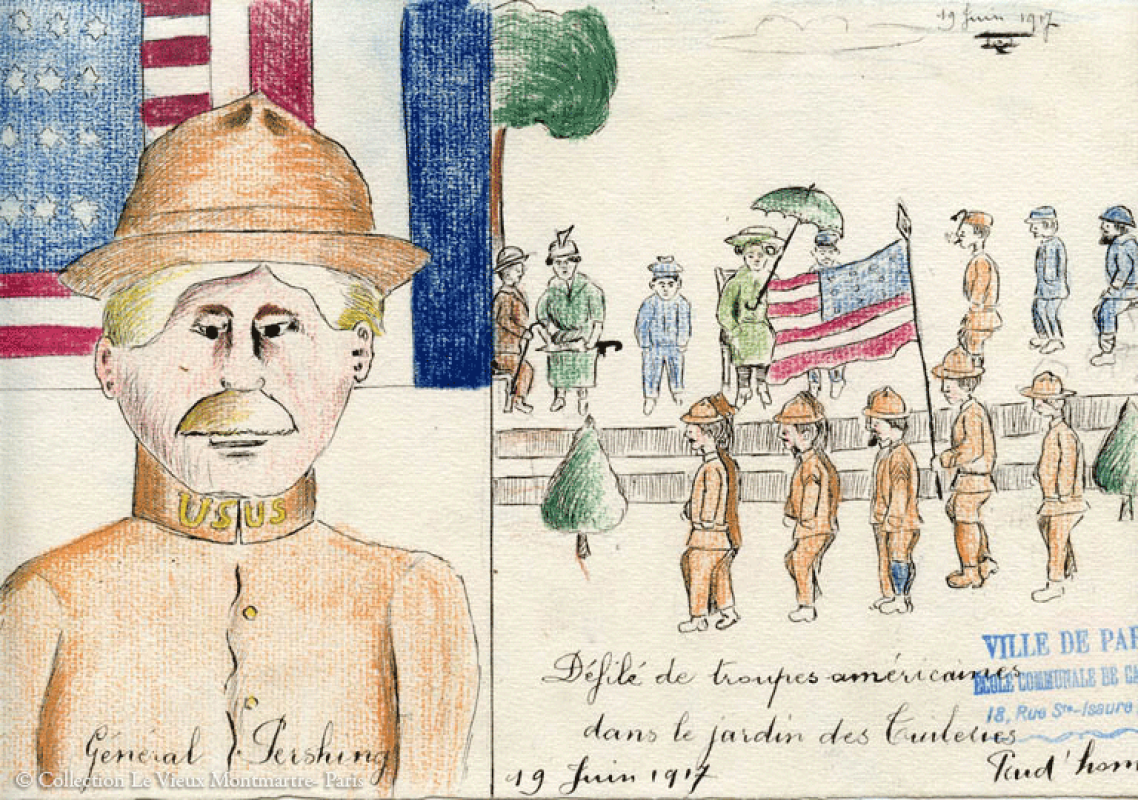 On the right side of the image, American troops parade in the Tuileries Park in Paris, June 19, 1917.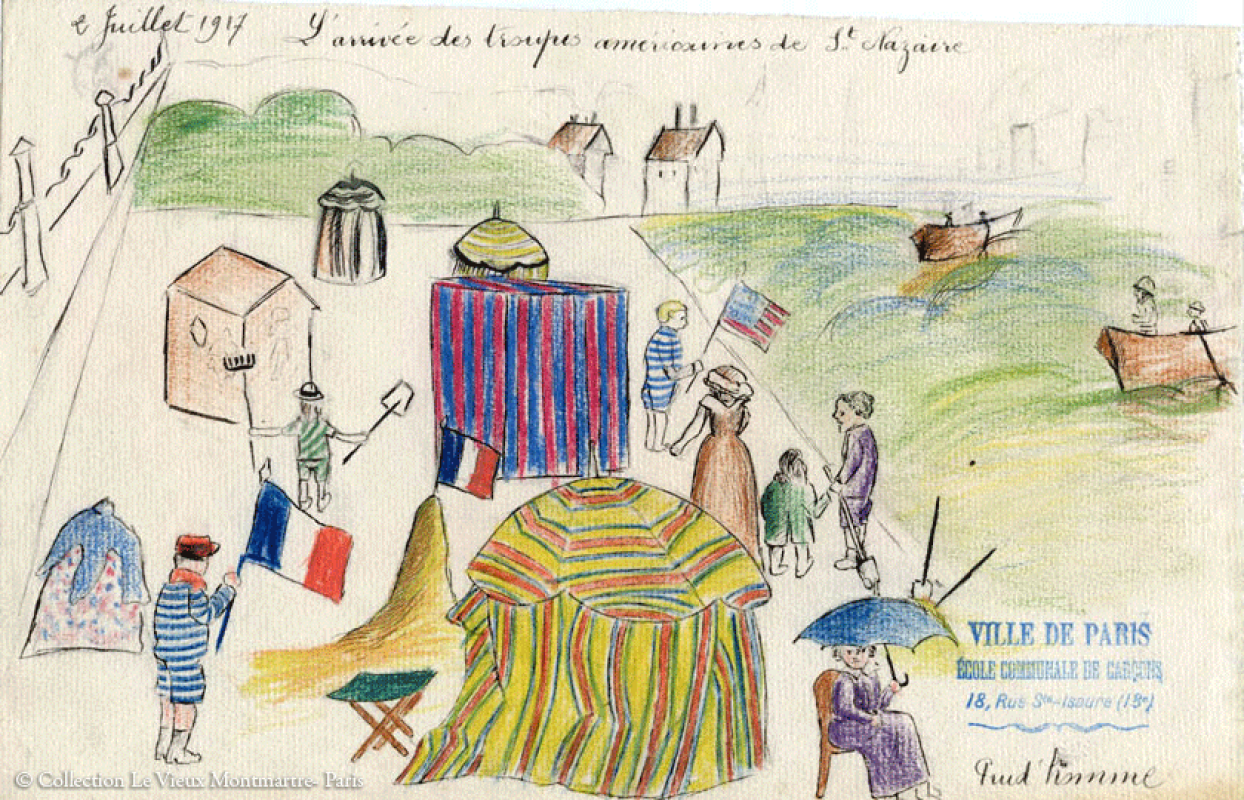 American troops arrive at Saint-Nazaire on July 2, 1917.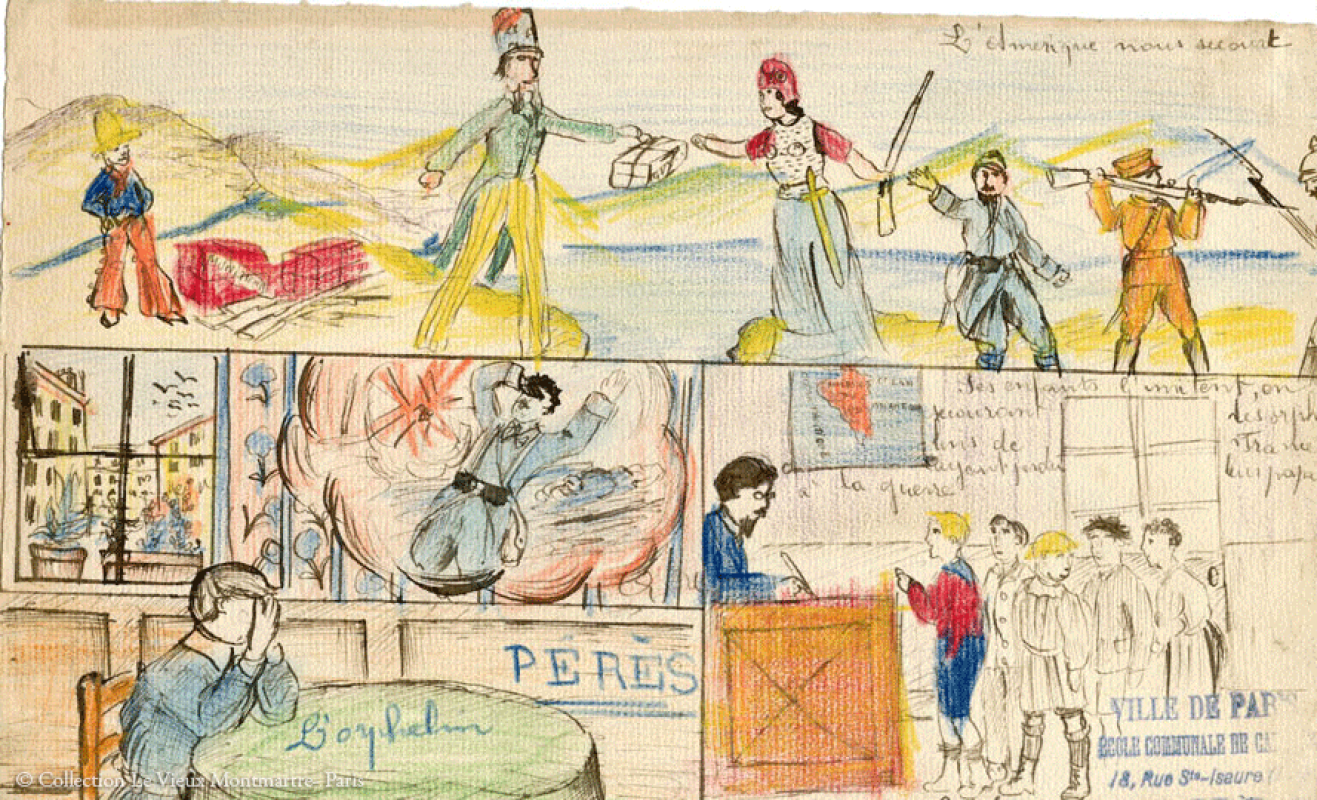 The United States helps French orphans who have lost their fathers during the war. Bottom left: an orphaned child mourns the loss of his father and right: a school scene.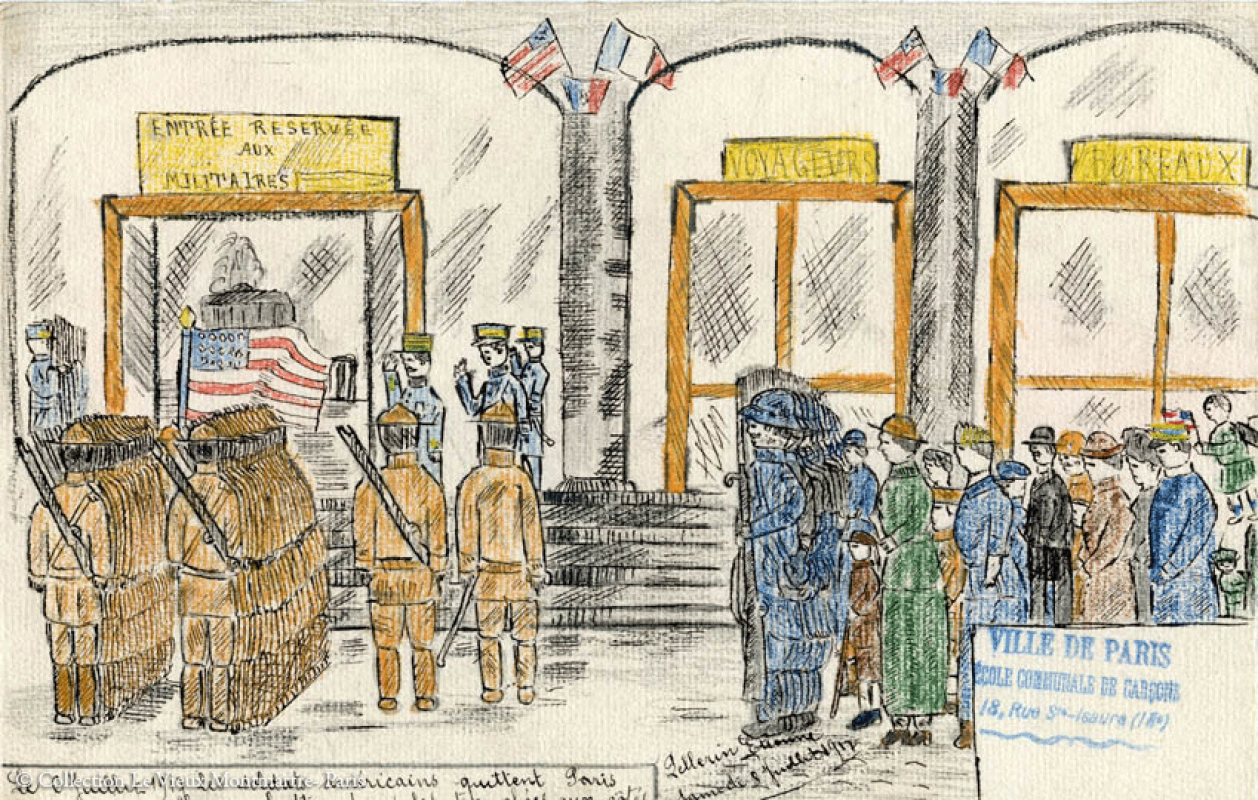 American soldiers leave Paris to go fight in the trenches beside their French allies, July 8, 1917.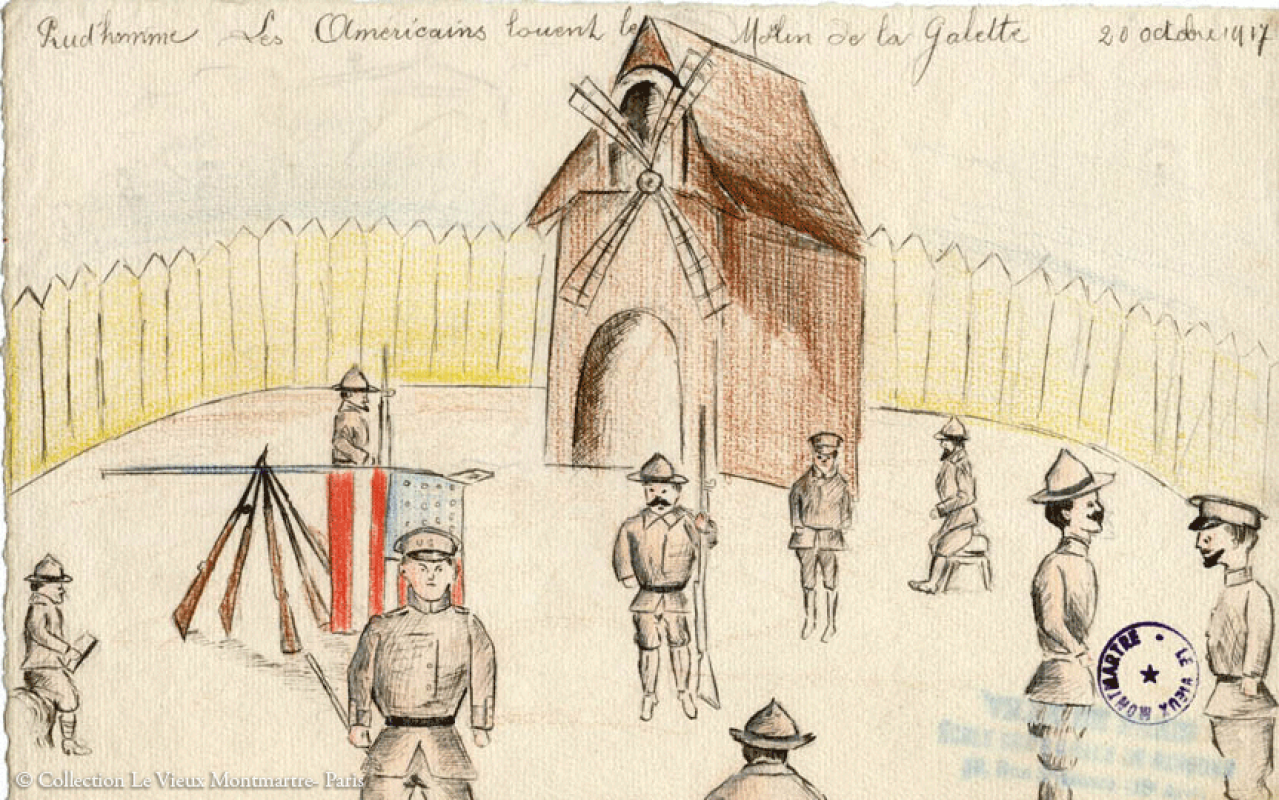 American troops have rented the Moulin de la Galette, Oct. 20, 1917.