Included with your General Admission ticket, the Main Gallery of the National WWI Museum and Memorial holds the permanent exhibition, "The World War, 1914-1919."
Through first-hand accounts, engaging exhibits and informative films, the Main Gallery guides visitors through a comprehensive journey of the Great War. Diverse collections from all the belligerent nations help tell the story of this cataclysmic event of the 20th century.
Explore the Main Gallery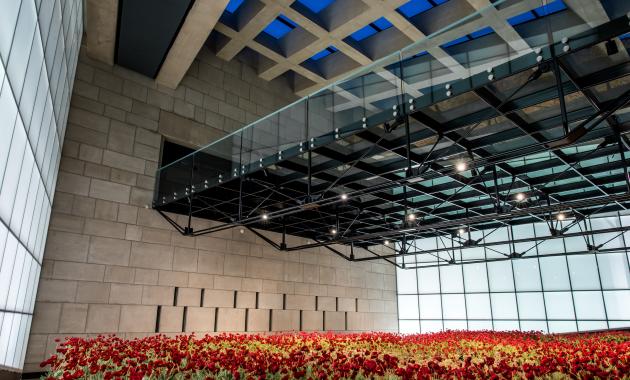 Paul Sunderland Bridge
Before entering the Main Gallery, visitors cross a glass bridge suspended over a symbolic Western Front poppy field. Nine thousand poppies, each representing 1000 deaths, offer a poignant reminder of the 9 million who perished as a direct result of the war.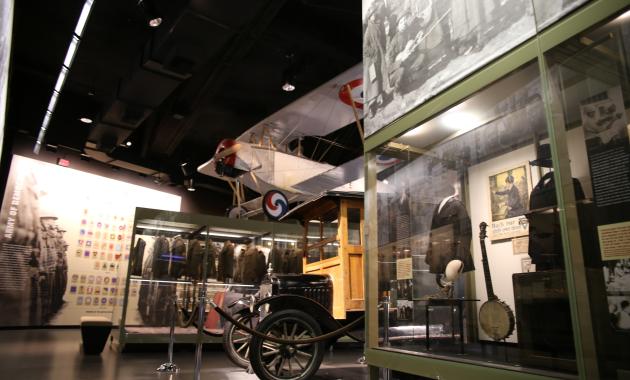 Comprehensive Exhibitions
Exhibitions offer insight to the beginnings of the war and its global nature – how and why countries went to war, how entire societies mobilized and how the war affected civilians as well as military participants.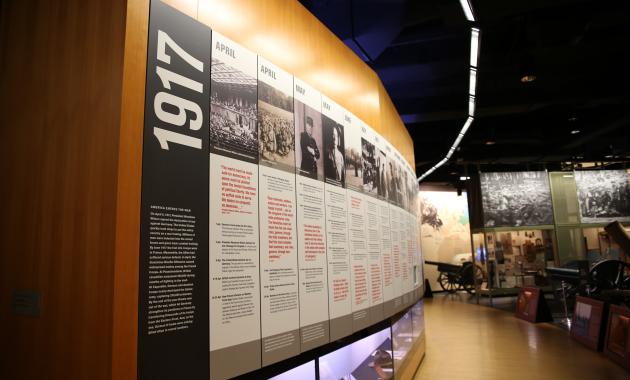 Chronology of World War I
A Chronology Wall at the center of the Gallery illustrates the activities of the war through dated events, photographs, objects, documents and period silent movies. Each panel contains first-person passages from the writings of actual participants.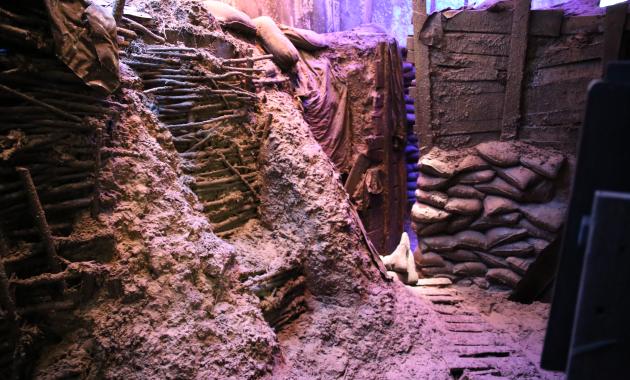 Life-size Trenches
A series of trenches offers ground-level views into six different trench scenes with actual objects in place, recorded statements from the writings of participants from the period and relevant ambient sounds.
Kemper Horizon Theater
The film in Kemper Horizon Theater explains the events that led to America entering the war. From the theater, you overlook a replicated "No Man's Land," incorporating a British patrol across a barren landscape littered with authentic objects.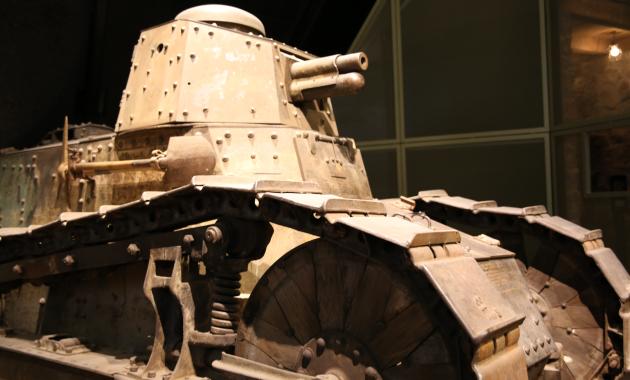 Renault FT-17 Tank
A French-made Renault FT-17 tank, the type used by the American army, displays a gaping hole in its flank, the result from being knocked out by a German shell.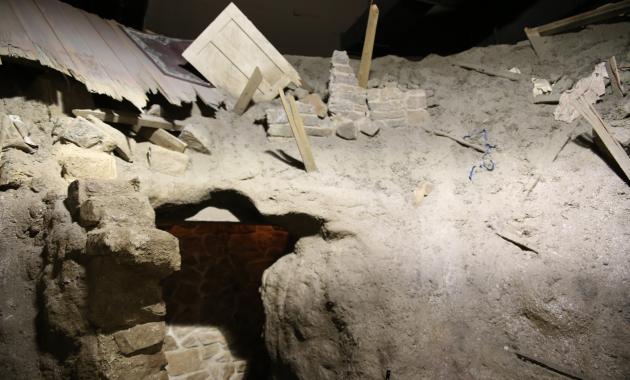 Crater
A walk-through Crater illustrates the devastating effects when a French farmhouse is struck by a 17-inch howitzer shell.