The centenary of World War I provides an opportunity to revisit the tragedy of 1914-1919 and reflect on the human suffering in the second decade of the 20th century.
The war left more than 9 million soldiers dead in its wake and millions more missing and wounded, including civilian casualties. The peace that President Woodrow Wilson authored brought with it the hope that those individuals who perished on the battlefields and oceans had not died in vain, but had truly fought "the war to end all wars." Sadly, these hopes were shattered by a second world war.
Images of the Great War: America Crosses the Atlantic focuses on the final two years of the Great War with the emphasis on American involvement. On April 6, 1917, the United States declared war on Germany. The first American troops arrived in France in June, at a time when British and French morale was faltering.
Volume 5 of Harper's Pictorial History of the World War states: "America won her independence as a result of the Revolutionary War, in which France became our ally, furnishing troops, a fleet and money. In 1917 America repaid the debt by sending an army overseas at a time when the French were exhausted."
The war saw a vast output of pictorial work that attempted to capture the harsh realities of fighting. Some of these images were created for the illustrated press, while others came from the pencils of soldiers at the front as well as professional studio artists. This exhibition includes works by French, British, German and American artists.
Support for the exhibition was provided by the Francis Family Foundation. The exhibition was organized by Brown University Library and The President Woodrow Wilson House, a National Trust Historic Site, Washington, D.C., and curated by Peter Harrington, Anne S.K. Brown Military Collection.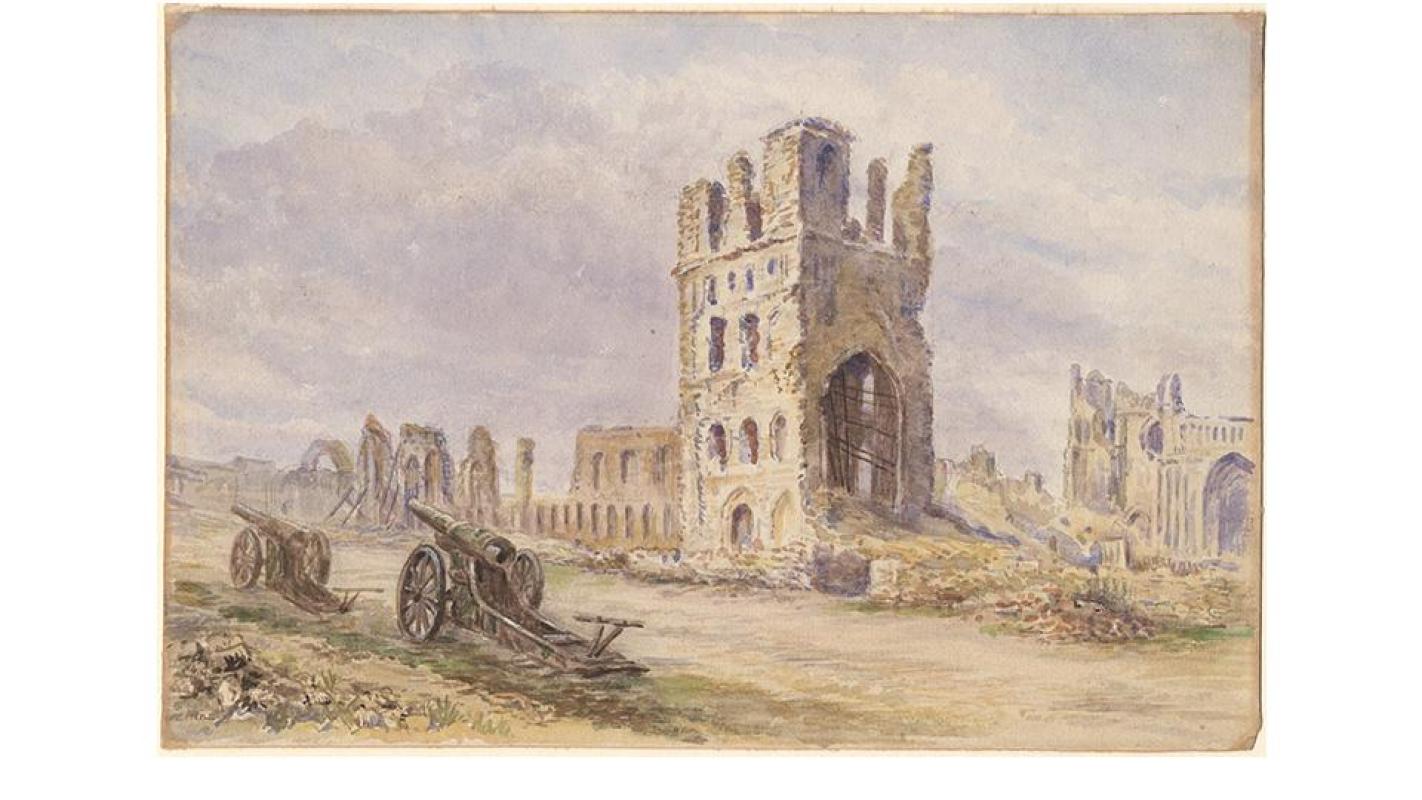 "Ruins of Ypres", Artist Unknown (English, circa 1918)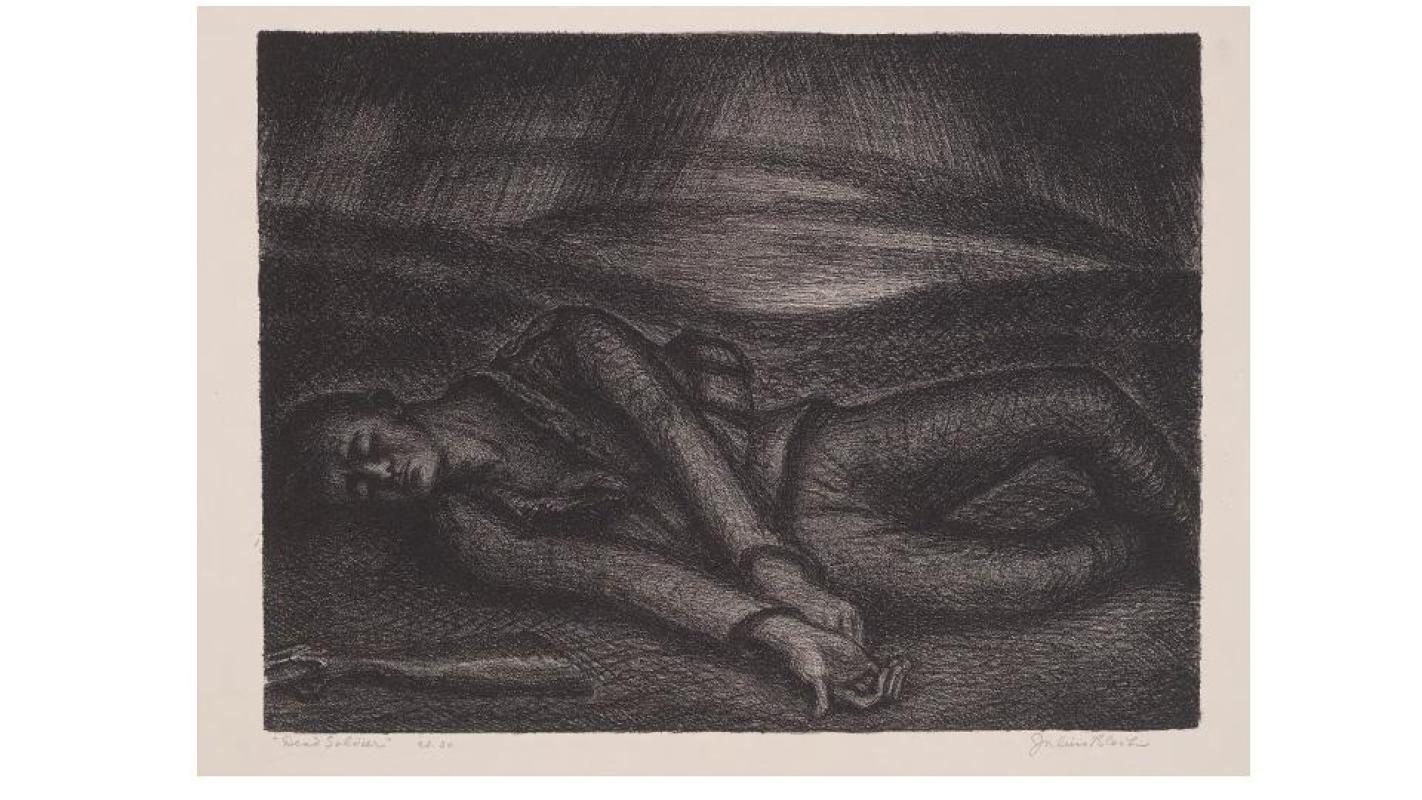 "Dead Soldier", Julius Bloch (American, 1888-1966)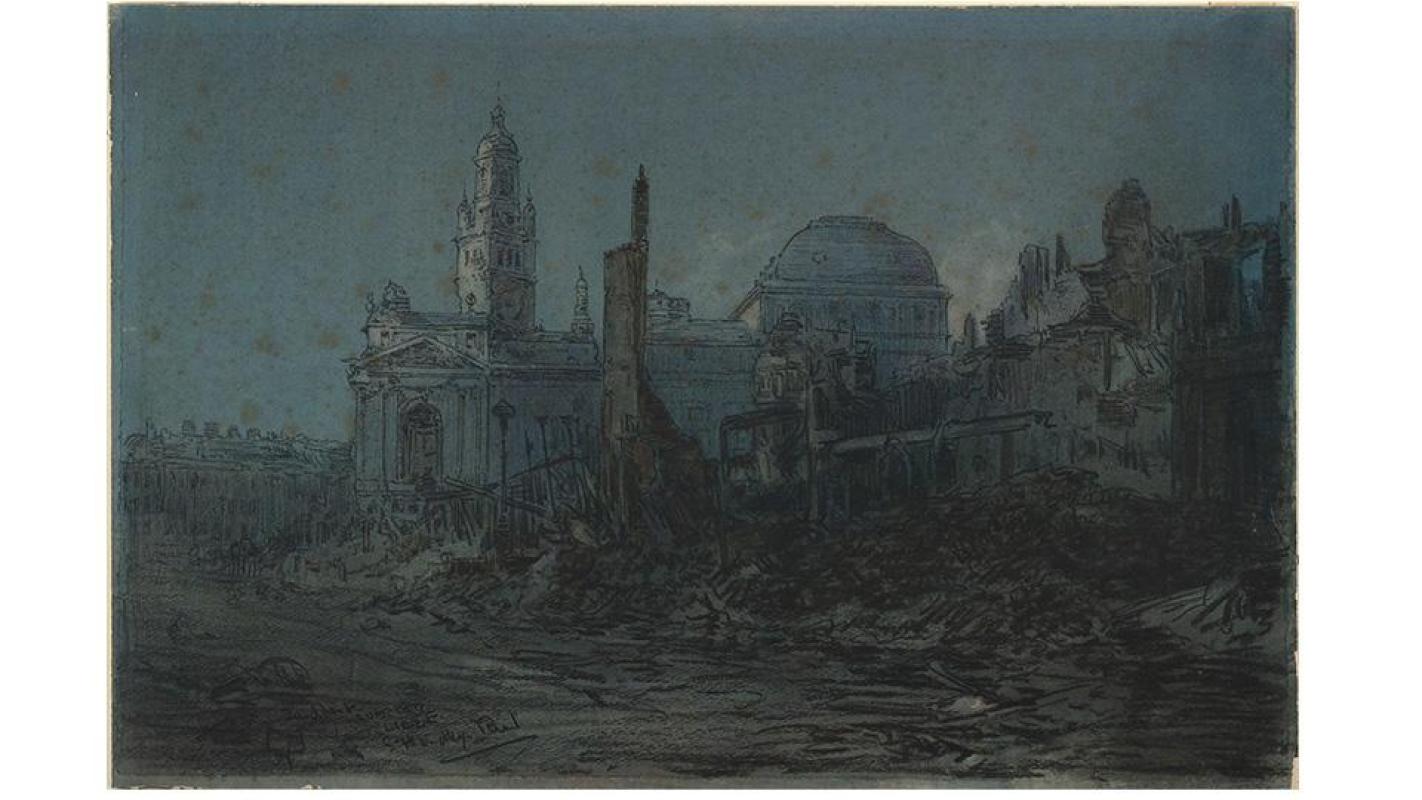 "Faidherbe Quarter, Lille", Edward Harry Handley-Read (British, 1870-1935)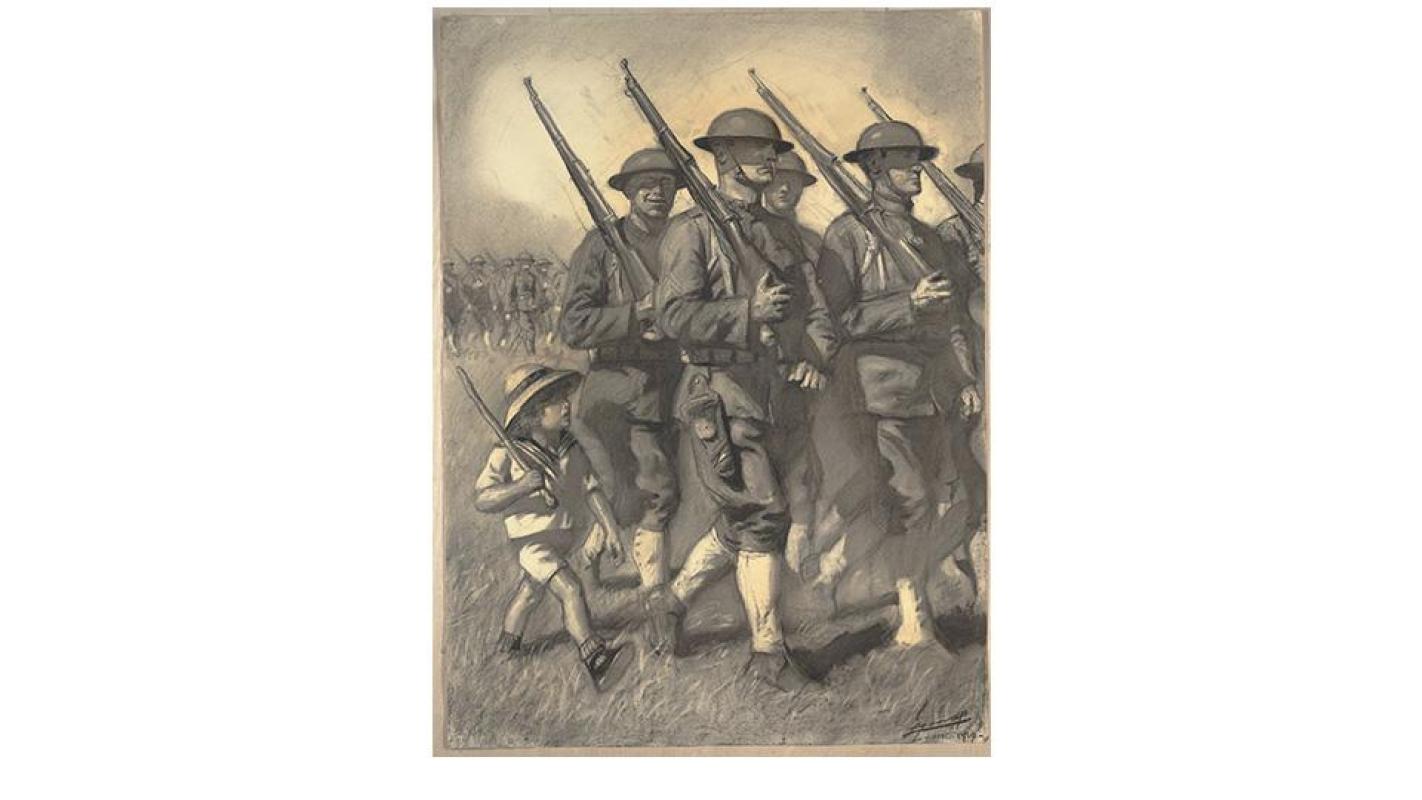 "How Fast the American Soldiers March", Lucien Jonas (French, 1880-1947)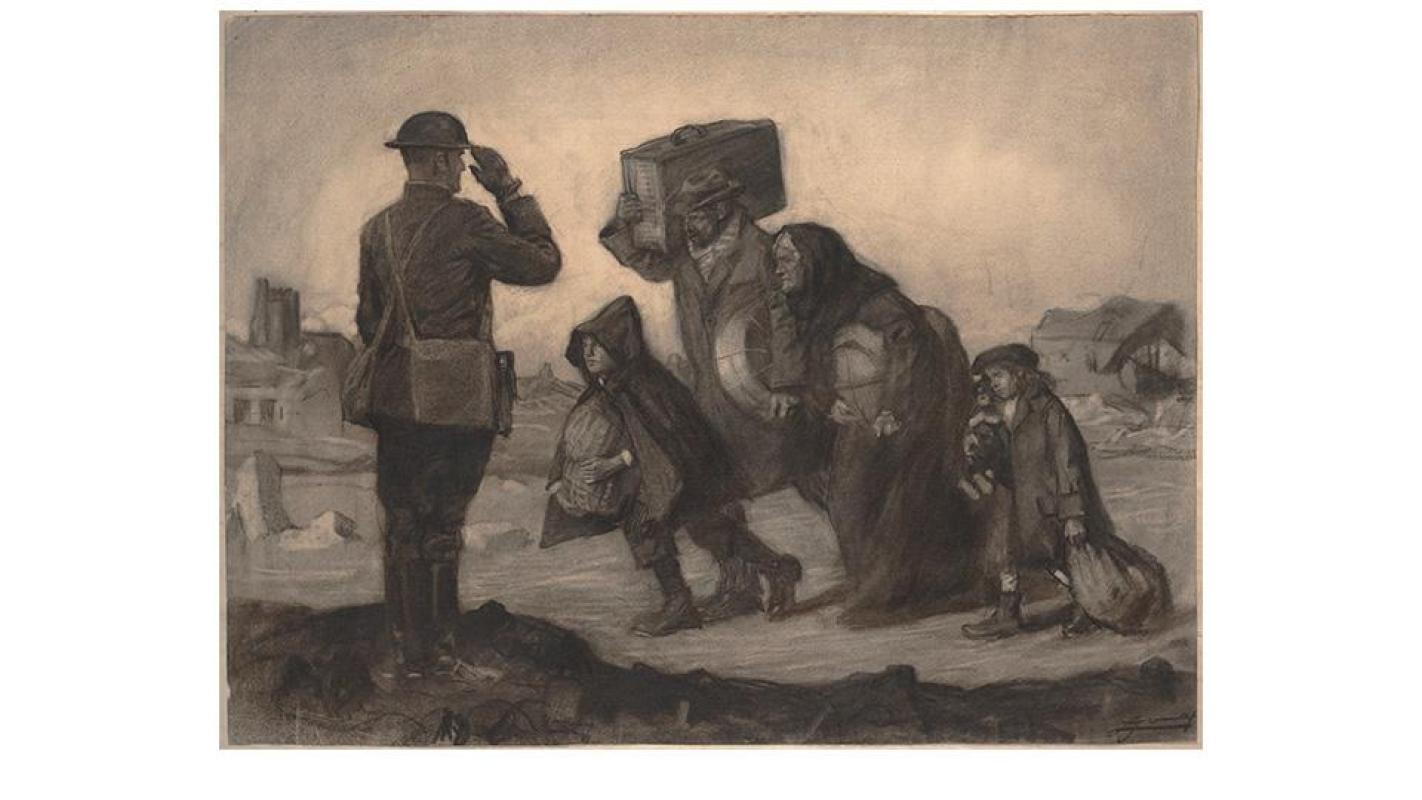 "I Salute Your Courageous Resignation", Lucien Jonas (French, 1880-1947)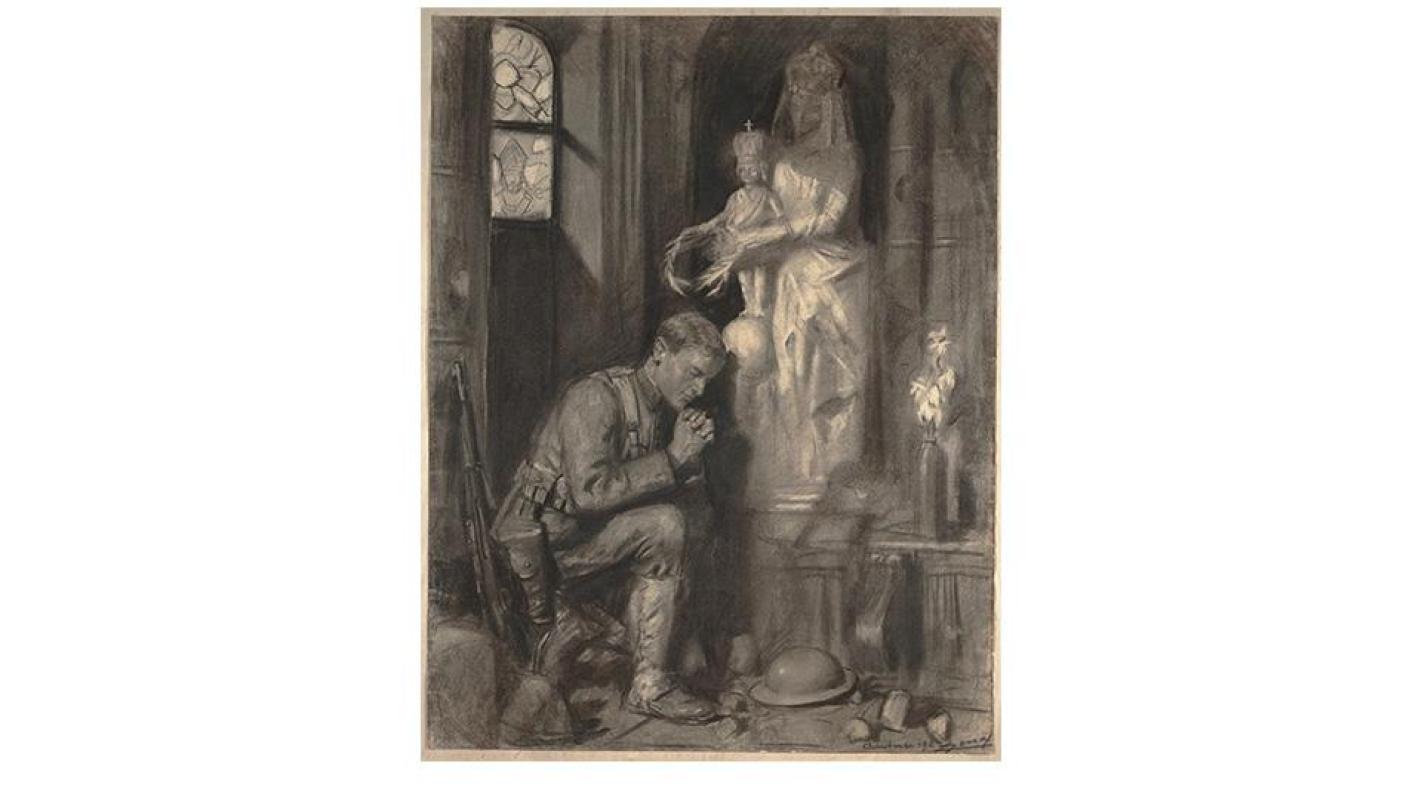 "Thanks Little Jesus to Have Given Us the Victory", Lucien Jonas (French, 1880-1947)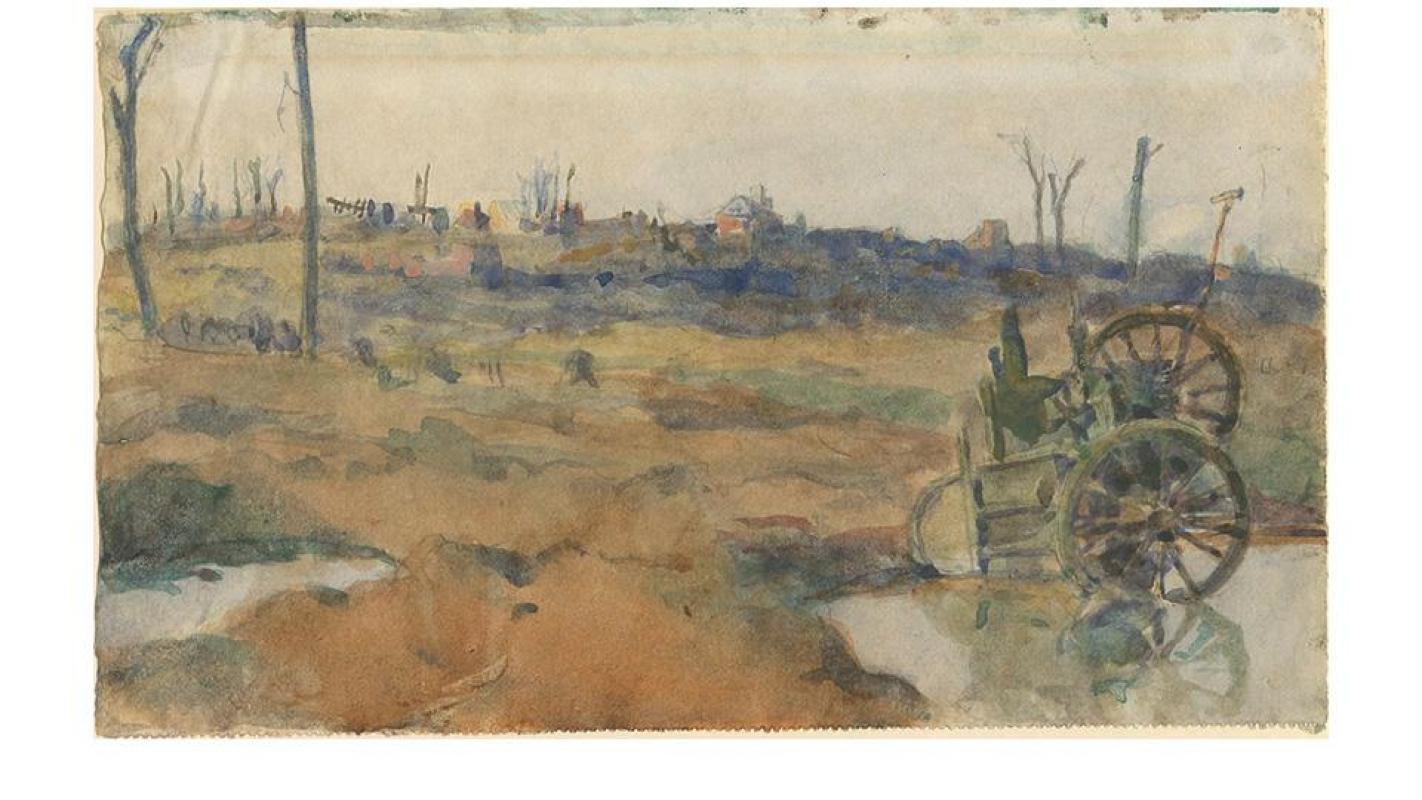 "Gun Carriage at Irles, Near Grandcourt", Gerald Spencer Pryse (British, 1882-1956)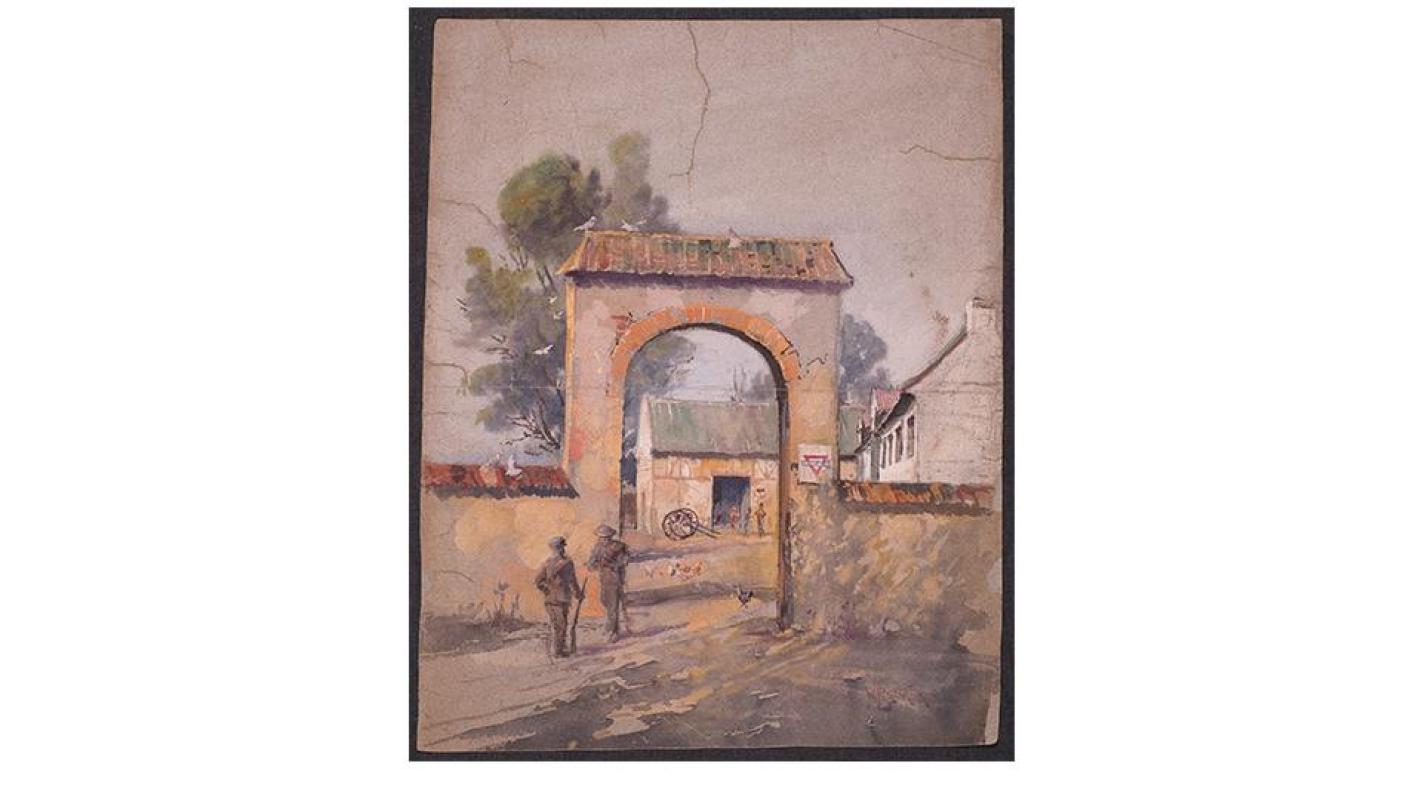 "YMCA Establishment on the Western Front", Walter Percival Starmer (British, 1877-1961)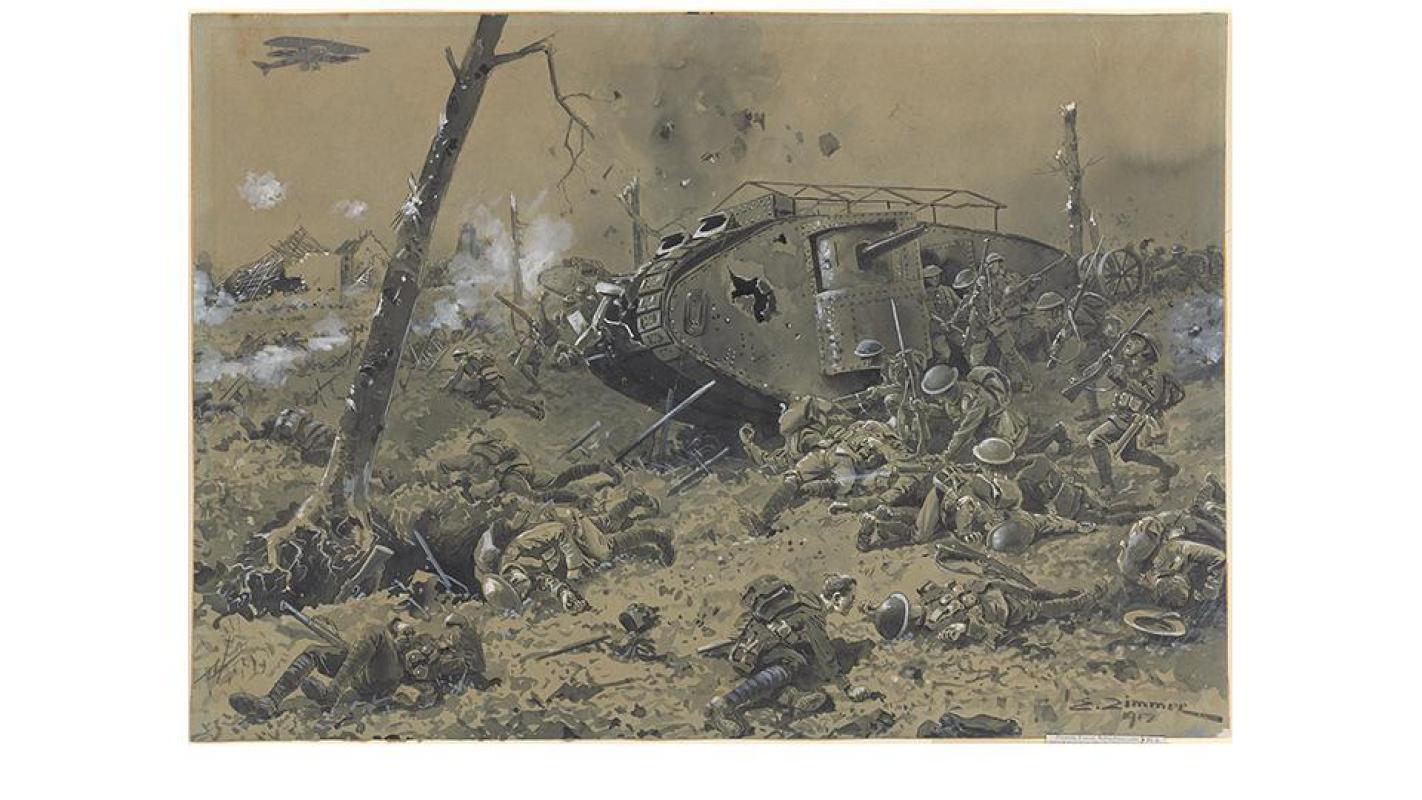 "Battle of Cambrai", Ernst Zimmer (German, 1864-1924)